Triple R's Summer Programming Is Here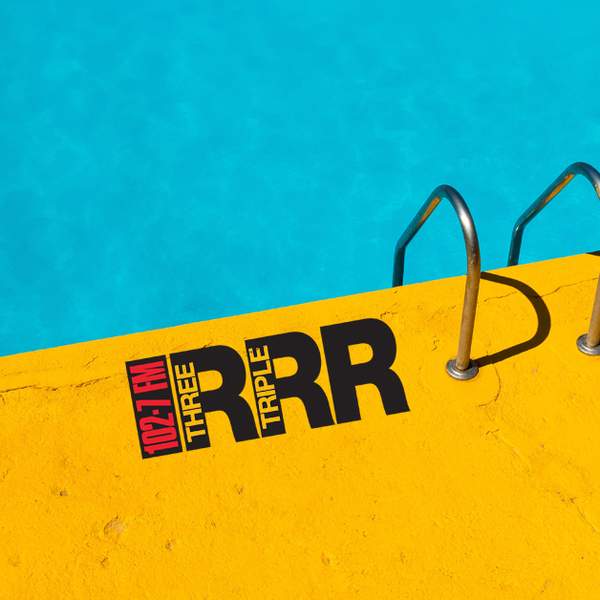 Triple R is serving up another sizzling plate of summer programs across December and January while our regular presenters take a well-earned break. Listen out for new and familiar voices presenting a swag of different shows, covering everything from rock, roots and beats, to comedy, law and design!
Check back on this page for more to be announced.
MONDAY
Kick Like a Girl
Midday to 1pm
Join journalist Kate O'Halloran, plus Emily Fox and Kirby Fenwick, as they dissect the week in AFLW with stars of the game or those who love it. Kick Like a Girl focuses not just on the action on field but the politics off it.
When? February, March and April 2020
7pm to 8pm
From punk to Satan, a journey through cinema sub-genres. Hosted by Sally Christie.   
When? Jan 13 - Jan 27
Cine Servo
7pm to 8pm
Film soundtracks & scores curated by Polat Yazgan.
When? Dec 30 & Jan 6
WattsLove
Midnight to 2am
Alex Watts presents two hours of groove based pop music, taking in soul, disco, hip hop, jazz and beyond with an emphasis on local releases.  
When? Dec 23 to Jan 27

TUESDAY
Analysis Paralysis
8pm to 9pm
A weekly round-table discussion of the albums and singles of the moment, by a bunch of music obsessives with too much time on their hands! 
Hosted by Tess Lawley, Adam Christou, Tanya Bunter, Sam Cummins and Holly Pereira.
When? Dec 17 to Jan 28
Anti Future
9pm to 10pm
A show about the future, and how to avoid it.
Hosted by Adam Grubb, Sarah Coles and Nathan.
When? Dec 17 to Jan 28
Mystifying Melbourne
10pm to midnight 
Penchant for the weird and mysterious? Spooky and unusual? Tune into Mystifying Melbourne with Aisha Pachoud as she explores the supernatural stories and urban legends of Melbourne/VIC. Guests ranging from paranormal investigators to local bar owners sharing their tales and even the chance for you – yes, you – to call in and share your spooky experiences.
Hosted by Aisha Pachoud  
When? Dec 10 to Jan 21
Cool Change
Midnight to 2am
Locally leaning music, summer motifs, and hopefully temperature drops.
Hosted by Peter Outlier
When? Jan 7 to 28
WEDNESDAY
Faster Horses 
7pm to 8pm
Triple R's summer design show, Faster Horses, returns with a look at what is happening around town in the world of design. From sustainable fashion to recycled roads, we'll once again delve into design in all its forms, going beyond the aesthetic to find the design ideas, innovations and innovators who are inspiring new ways of seeing the world around us. This year the show focuses on design developments happening locally. Tune in Wednesdays 7pm to 8pm to find out how you can get a dose of good design in your life over summer. 
"If I had asked people what they wanted, they would have said faster horses". – Henry Ford
Hosted by Jess Lilley
When? Jan 8 - 29
Velcro Couch
10pm to midnight
On the Velcro Couch we meet interesting people doing interesting things. We take a passionate and playful look at what's going on in our wonderful, vibrant city – and take a peek behind the scenes in conversation with an eclectic mix of guests.
Hosted by Steph & Dan Teitlebaum
When? Dec 11 to Jan 8
Damp Ocean
Midnight to 2am
A late night stream of guests × music × readings × experiments × other selected sound works to float away on. Leaky, holographic, and swampy, etc.
Hosted by Lu Lin
When? Dec 18 to Jan 22
THURSDAY
Respect the Rock
2pm to 4pm
Some very special guests will sit in Tadpole's chair this summer: Nick Brown (Cable Ties) and James 'The Houndog' Young (Cherry Bar owner and former RRR broadcaster).
When? Nick hosts Dec 26 to Jan 9. James hosts Jan 16 to Jan 30.
Comedy Couch
7pm to 8pm
The Comedy Couch explores all things comedy. Each episode is jam-packed with live interviews, recorded stand up, local and touring gigs guides, giveaways, reviews and a truck load of LOLS.
Hosted by Amanda Reedy
When? Dec 19 to Jan 30
SUNDAY
What Do You Do
9am to 10am
Stories about jobs people do. Jobs you may not have heard of. Jobs you generally don't get to hear about.  
Hosted by Glen Morrow
When? Dec 29 to Jan 26
Axe Grinders
10am to 11am
The Axe Grinders bring law and politics into the mainstream – with a touch of rock added for good measure. Join them for regular segments, Uncommon Law, The Pub Test, and The Secret History of Song, as they make sense of legal and socio-political issues, translating legalese and interpreting political double-speak into what it means for the everyday person on the street. Call in if you have an axe to grind or want to ventilate a legal dilemma!
Hosted by Floyd Thursby and Cameron Scott
When? Dec 22 to Jan 26
FIERCE
11am to midday
A program about fierce women with passion, smarts and heart. Hosted by erstwhile Triple R broadcaster, Tracee Hutchison, FIERCE explores what drives and inspires women in creative, cultural and political leadership to make a difference in their world. These intimate one-to-one conversations are accompanied by a three-song curated soundtrack of their lives.  
When? Dec 22 to Jan 26
Chow Down
Midday to 1pm
Featuring chats with people from within and around the food world. Showcasing ideas to make your barbies more sexy, walking destinations paired with great food, festive booze ideas and interviews with chefs, plus a whole lot more.     
Hosted by Kerrie O'Brien
When? Dec 22 to Jan 26
Making Waves
1pm to 2pm
A program about women's and feminist history. Presenter Jacqui B will be chatting to historians, archivists and history enthusiasts as they look to the past at the women and feminists who helped shape the present.
Hosted by Jacqui B
When? Dec 22 to Jan 12 
Ebb Tide
2pm to 4pm 
You may know him from his RRR Sunday afternoon segment 'Warner Corner'. For the fourth year in row Dan Warner nudges JVG aside to present his summer fill show, Ebb Tide. A stickler for research, Dan delves into the histories and meanings of the songs on his playlist. Not too much chat, however, more a stitching together of the tunes of the day.
Hosted by Dan Warner
When? Dec 22 to Jan 26
The Alternative History
6pm to 8pm 
What's it like to be Stalin's favourite piano player? Or a Trans woman, belting out soul classics on mid sixties Toronto stages? Or an exiled young Angolan athlete, fighting Portuguese colonial rule in your home country, who happens to have a golden voice? The Alternative History looks at these forgotten stories and more, exploring the points at which music meets revolution. 
Hosted by Charlie Lewis
When? Dec 15 to Jan 5
Suddenly Last Summer
Midnight to 2am
Synth/wave/UG pop/goth/dark techno/melancholy/queer; new/recent releases with a few throwbacks.
Hosted by Simona Castricum
When? Dec 22 to Feb 2