Triple R's Summer Programming Is Here!
The sun is out, the fun is returning, and music is back in the air… Let Triple R be your soundtrack to a summer like no other!
While our regular presenters are taking a well-earned break, a bunch of new and a few familiar folks will take the radio reins.
Expect to hear shows that cover everything from comedy, gaming, queer issues, films – and even chickens. Plus, lots of great music, too.
Here's the full list of summer programs. Happy listening, everyone!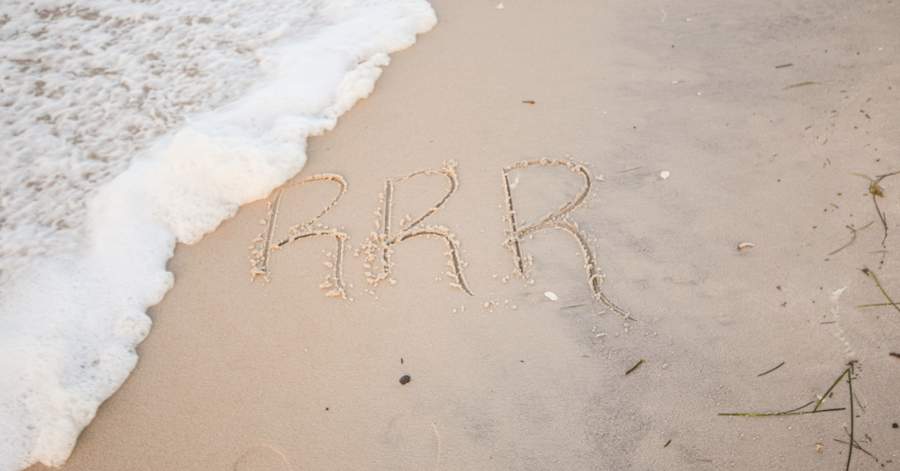 MONDAY
A six-part series that explores the ways that racism continues to permeate this country's culture. Hosted by Bez Zewdie and Jim Malo.
From 12pm to 1pm (during the Room With a View timeslot)
When? From 23 November to 29 December.
From 12pm to 1pm (during the Room With a View timeslot)
A queer and trans talk show. Hosted by Sam Elkin.
When? From 4 January to 22 February.
From 7pm to 8pm (during the Primal Screen timeslot)
Discussing the latest film gems, contemplating classic Hollywood curios, and swooning over soundtracks. A balmy summertime season of cinematic love, lust, abandoned shoes and magic hours. Hosted by Eloise Ross and Rohan Spong with production assistance from Polat Yazgan.
When? From 4 January to 25 January.

TUESDAY
From 8pm to 10pm (during the Superfluity timeslot)
Free association radio with Tom and Olmo.
When? From 15 December to 5 January.

From 8pm to 10pm (during the Superfluity timeslot)
Navigating the overload – delivering an essential assortment of lesser known releases from deep within the underground. Hosted by Sam Cummins.
When? From 12 January to 2 February.

From midnight to 2am (during the O'Tomorrow timeslot)
Locally leaning music, summer motifs, and hopefully temperature drops. Hosted by Peter Outlier.
When? From 22 December to 26 January.
WEDNESDAY
From 2pm to 4pm (during the New & Groovy timeslot)
Earth of this Dimension (1984-27B/6) has been earmarked for imminent redevelopment (ie. destruction). There is one last channel of defence. A formal objection is being lodged to the Intergalactic Advisory Committee for Planning and Redevelopment by Doctor PopaLotaCorn, who has been monitoring and archiving Earth music for many zarquons now and is committed to preserving it.
When? From 16 December to 27 January.
From 7pm to 8pm (during the Byte Into IT timeslot)
Dan and Maize shed light on underground Melbourne and Australian video games, the dark side of big budget AAA industry, and the grey areas between consumers, hobbyists and creators. Reviews of exciting new games, and interviews with developers abound.
When? From 23 December 3 February.
From 10pm to midnight (during the Golden Age of Piracy timeslot)
For those sitting inside + looking out, and those standing outside + looking in. Slow + fast, heavy + soft, profound + profane, conventional + experimental — there is no in-between. The Middle of the Road. Was that Felt…? No, it was Denim. Dig in deep or enjoy splashing around in the filthy shallow puddle. I don't know about you, but I'm feeling WEIRD + HUNGRY. Music with Tom AM.
When? From 16 December to 6 January.
THURSDAY
From 2pm to 4pm (during the Respect the Rock timeslot)
Under the blistering suns of musical icons lays a field of glass. Jagged, glittering, unkept and willful. A teeming ecosystem of rough hewn shards reflecting, refracting and magnifying the sharp brilliance from above. Dazzling oases of technicolour wonder; retina etching rays; blown cones and rattling cabinets. Sonic titans at peak powers, flooded engines spluttering to life, basement tapes and demos. All praise to the mutators, the saturators, the sustainers, the chooglers, the rhythm sections. Celebrating those holding down one note, stripping out the inessential, layering on the unnecessary and insisting on running through the chord changes one more time. It's deja vu all over again. Hosted by Nick Brown.
When? From 24 December to 28 January.
From 7pm to 8pm
We live in a media saturated world. The news cycle moves at lightning speed and is impossible to ignore. Surrounded is a 5-week show that attempts to make sense of what our media chooses to elevate, why and how.
When? 28 January to 25 February
From midnight to 2am (during the Mystifying Melbourne timeslot)
Gothic, industrial and dark wave music hosted by Thomas Bailey.
When? 17 December, 31 December and and 7 December.
SUNDAY
From 9am to 10am (during the Radio Marinara timeslot)
Hensperts Fiona Scott-Norman and Jessamy Miller with an upbeat, free-ranging guide to the complex needs and lives of our chicken friends, and how having a few chooks around makes everything better. Talk-back and special guests, expert advice and grooving chook-themed funk and blues.
When? From 20 December to 24 January.
From 10am to 11am (during the Radiotherapy timeslot)
Flick off your floaties, pinch your nose, take a deep breath and get ready to dive into The Deep End. The show that goes deeper on the big issues. Jump on in: the water's fine.
When? From 3 January to 24 January.
From 11am to 12pm (during the Einstein A Go-Go timeslot)
"Pandemic", "quarantine", "isolation" – all the words of 2020. But they're not new words and we're not the first to use them. Join Jenny Davis and guests exploring the microbes and diseases in Australia's past. From plague to polio, rabbits to rinderpest – learn it all on Live Transmission this summer. Hosted by Jenny Davis.
When? From 27 December to 17 January.
From 2pm to 4pm (during the JVG Radiomethod timeslot)
Dan Warner nudges JVG aside to present his summer fill show, 'Ebb Tide'. A stickler for research, Dan delves into the histories and meanings of the songs on his playlist. Not too much chat, however, more a stitching together of the tunes of the day.
When? From 27 December to 6 February

From 6pm to 8pm (during the Under the Sun timeslot)
A splash of weirdo releases from beyond the reaches of time and space. Hosted by Adam Christou.
When? From 13 December to 3 January.