Subscribers with Benefits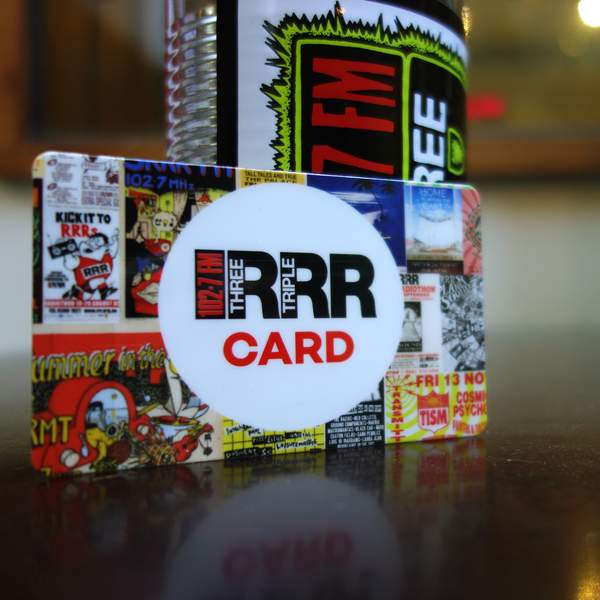 If you subscribed during Radiothon this year, odds are you'll have received your groovy new subscriber card, welcome letter and bumper sticker in the mail. But what are you actually entitled to, now that you're a paid-up subscriber of the glorious world that is 3RRR FM? We're so glad you asked.
Discounts
Your Triple R subscriber card entitles you discounts from stacks of places around Melbourne – from cinemas to mechanics to dog grooming services and everything in between. Scoot over to our subscriber discounters page to check out the full list – and go say hi to the rad folks who support our community!
The Trip
Our lovingly made print magazine, The Trip, comes out three times a year – in April, August and December. It's chock full of curious, interesting and funny tales, all written, photographed and illustrated by folks in the Triple R community. Give it a squiz when it arrives in your letterbox (if you agreed to receive it), and find out more about life inside and outside the station.
Special Web Access
Once you've created your login for our schmick new website, you'll be able to access two subscriber-only features: the audio archives (i.e. stacks of awesome RRR broadcasts from recent times and days of yore), and the ability add your very own event listings for free!
Tix for Nix
As a Triple R subscriber, you – and only you – are eligible to win a bunch of stuff through the station. Namely:
· Tickets to 3RRR Presents gigs
· Prizes given away on-air every day of the week
· Passes to ripper events in the Triple R Performance Space
· 3RRR subscriber preview film screenings at local cinemas
· Our stupendously amazing lineup of Radiothon prizes (or April Amnesty prizes, if you subscribe at that time)
For you numbers nerds out there, that's eligibility to win free access to over 50 events a year. Which certainly would qualify as a butt-load.
Peace of Mind
You, the subscriber, are the reason we exist. With your subscription, you have kept independent media alive – and that's something to be pretty bloody proud of. It's also rather reassuring, in these increasingly strange times we live in.
So whip that subscriber card out, receive your discounts, call up to win prizes, and go in the draw to get your name on the door to our array of special events. You're a subscriber! We hope you make the most of it.