Lessons from a Who-Infused Childhood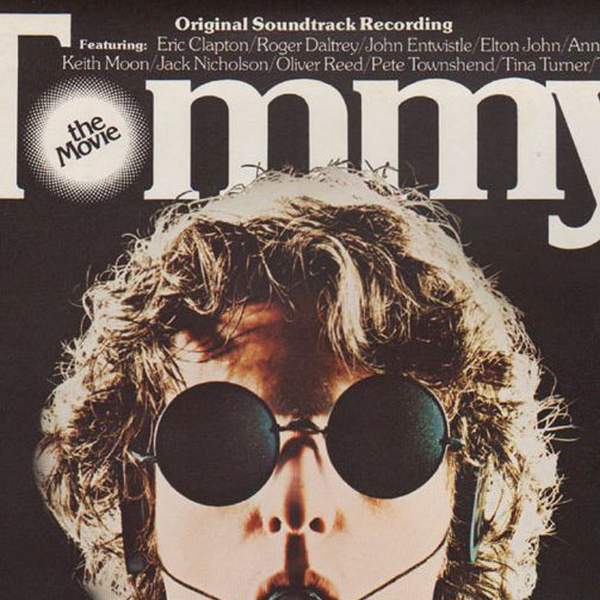 By Triple R volunteer writer Kelly Herbison
May 23 is a day when great things were born. For one, I was born. But perhaps more significantly, even to my own flesh and blood, The Who released their seminal rock opera Tommy on this day.
You may be thinking, 'What is a rock opera?' Basically, it retains all the melodrama and confusion of an opera, but where operas often tell tales that speak to folks from high society, a rock opera might have a pinball wizard and a LSD-dealing gypsy. If you're not familiar with the storyline of Tommy, don't stress. It's not really a literary masterpiece, and most folks are only interested in 'Pinball Wizard' anyway. I think The Who would have to agree, considering Daltrey recycled the 'deaf, dumb and blind' lyrics in a later song, 'Sister Disco'. While 'Pinball Wizard' is a great song, its themes – and Tommy's in general – are what we would now call a little problematic. I mean, the song which talks about Tommy's encounter with a sexually abusive uncle is called 'I Fiddle'.
Not only do I share my day of birth with a musical milestone, a lot of my life has been characterised by my dad's passion for English experimental rock. My sister and I contributed to kindergarten nursery rhyme sessions with the firm belief that 'my baby's gone down the plughole' (lyrics from Cream's Mother's Lament) were lines to a children's story. Once, when I texted him about a job I'd just landed, he replied, 'Did you meet the new boss? Same as the old boss?' And I have to remain cognisant of the music-snob reflex that I have inherited, which is to correct someone who calls 'Baba O'Reilly' 'Teenage Wasteland'.
A perk of being raised to The Who is that it provided an entrance point into some complex social issues. My first contact with capitalism was probably through the cover of The Who Sell Out, where Roger Daltrey is submerged in a bathtub of Heinz Baked Beans as an attempt to, well, sell out, and lever the band out of their grim financial position. Or, as my dad explained to me at a young age, 'They were taking the piss out of the system that they thought had robbed them.' The Who provided me with an insight into some of the working class resistance movements that occurred during England's economically volatile deindustrialisation process.
While being born and raised alongside The Who led to some weird developmental milestones for a Gen-Z Australian woman, it also helped me to understand some of my dad's experience as an English migrant living in West Melbourne. Memories of his early life are hidden on the inside of each album sleeve or record groove, among bizarre song lyrics and images. He was able to afford a copy of Tommy, his first Who album, after winning money from a school maths prize. He landed one of his first jobs in Melbourne's cathedral arcade record store after striking up a conversation with the owner about a Pete Townshend poster that was hanging in the window.
The Who's work has soundtracked many people's lives, regardless of whether they're daughters of a hopeless Who fanatic or just a 'Teenage Wasteland' enthusiast. Now, to celebrate the 50th anniversary of Tommy's release, Captain Walker's Unborn Children (including Tim Rogers and Davey Lane) will perform the rock opera live at Memo Music Hall on Friday 21 June and at the Yarraville Club on Saturday 22 June. It also happens to be an RRR Presents event; head over this way for more info and tickets.
---
Kelly Herbison studies philosophy at Melbourne University. She was recently awarded the University's Brenda Judge Prize for her paper on gender bias in philosophy. She is also a committee member of the Minorities and Philosophy chapter at Melbourne University, and co-editor for 'Thoughts' at local zine VERVE, where you can find some of her other writing.