Here's Your Triple R Listening Schedule for IWD 2019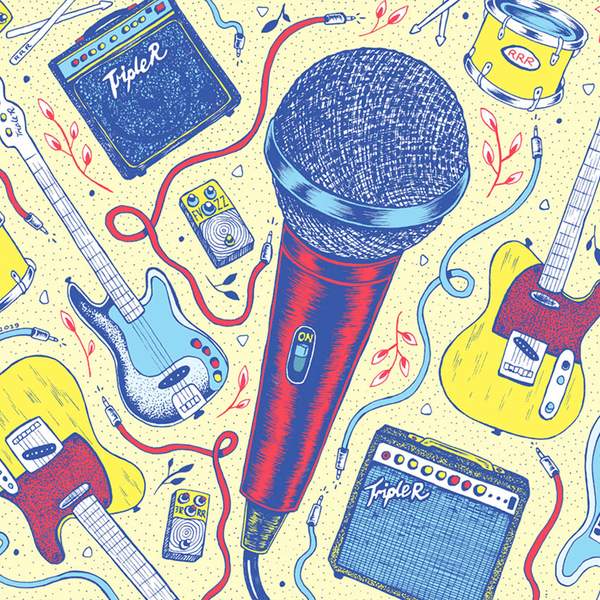 We know there's a lot going on in your life. Life is busy; we're all busy. But sometimes something so goshdarn frigging cool happens that you really want to grab everyone around you and say, 'HEY, YOU NEED TO LISTEN TO THIS!'
So consider this us grabbing your arm (gently, mind you – not in a juijistu-style grip) and telling you to make bloody sure you're tuned in to the Rs this Friday – because we have wall-to-wall women and gender non-conforming broadcasters (plus their rad guests) taking over the airwaves. And the combos of characters are bound to make for some cracking radio.
Here's the breakdown of the day:
6am to 9am: Sarah Smith, Geraldine Hickey and Maps' Fee B-Squared get you started for the day – with a bonus live performance from Kylie Audlist at 8.45am!
9am to 11am: Out on the Patio's Monique and Respect the Rock's TadPole join forces and play audio from the 'Rah! Rah! Feminist Punk Rock Retrospective of Melbourne Music' that took place earlier this year at the Speigeltent.
11am to noon: Talk back with Uncommon Sense's Amy Mullins. Call; have a rant.
Noon to 1pm: Science brains collide with Radio Marinara's Bron Burton, Byte Into IT's Vanessa Toholka, and Einstein A Go-Go co-host (and Breakfasters' 'Weird Science' presenter) Dr Jen.
1pm to 3pm: Breaking and Entering's Lauren Taylor and Good Fortune's Jazz Feldy host two hours of musical goodness, including more audio from the 'Rah! Rah! Feminist Punk Rock Retrospective'.
3pm to 4pm: It's storytelling and literature hour with Mel Cranenburgh (Backstory), Beth AQ (The Glasshouse) and Bec Fary (SleepTalker).
4pm to 5pm: Film and screen talk with Zero-G's Megan McKeogh, along with Plato's Cave regulars Cerise Howard and Emma Westwood.
5pm to 6pm: Twang's Denise Hylands teams up with Neon Sunset's Annaliese Redlich.
6pm to 7pm: A ripper way to end the day: Emerald Cowell (Tomorrow Never Knows) is in the studio with Nereader's Digest (LiveWire).
7pm to 10pm: Get ready for one helluva party during Dropout Boogie! Zara hosts a showcase of live sets in the Performance Space.
10pm to midnight: Mixed Signal's Kim Little, aka HNYMLK, plays tunes to take you through to the wee hours.
See? Told you it'd be special.