Getting To Know... Triple R's Newest Breakfaster Bobby Macumber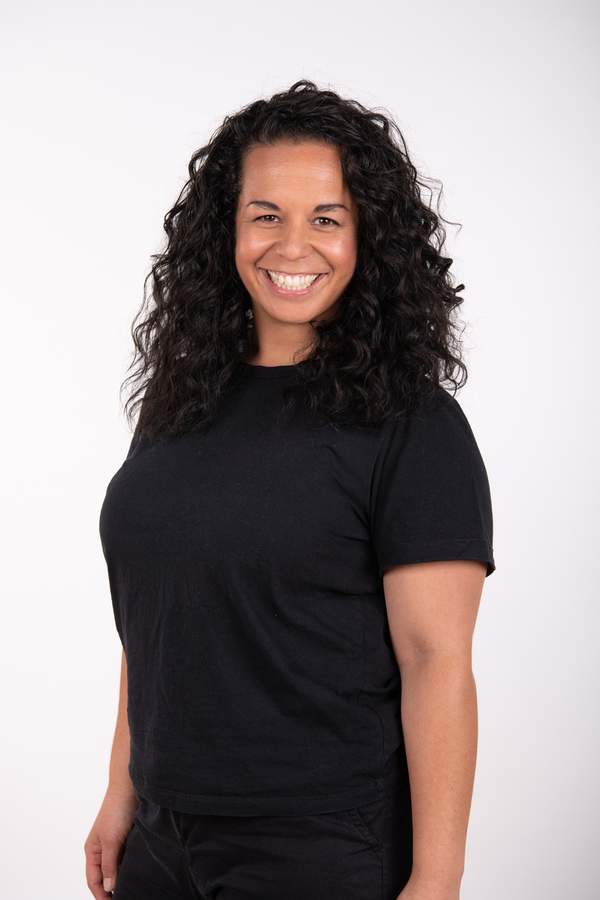 Bobby Macumber, who just joined Breakfasters, tells us about starting out in comedy, her abiding passion for sports, and why having the ability to create a detailed spreadsheet always comes in handy.
Tell us about your life growing up. What kind of kid were you, what did you get up to?
I grew up in Mitcham with my two brothers, Russ (three years older) and Pete (three years younger), the only girl and a middle child. We moved around a bit, living in Mitcham, Preston and finally Blackwood during my teenage years.
My mother was a Pacific Islander from Kiribati; she met my dad in Nauru where he was stationed to work for three months. They fell in love and got married in Kiribati not long after that!
In primary school, I was the only girl in the school footy and cricket teams.
After school, I used to follow my older brother to cricket training and watch from the sidelines, hoping that one day I'd be asked to join in. Eventually, when we moved to Blackwood, one of the coaches asked me to join in and I never looked back!
A teacher at Bacchus Marsh Secondary College saw me play cricket at school and asked me to join her women's cricket club, the Essendon Maribyrnong Park Ladies Cricket Club (EMP). I played cricket there from the age of 14 and am now a life member of the club, 25 years later.
I used to run the boundary for both my brothers' footy teams from the age of 12, once again hoping that one day I would be able to play myself for a women's team. I played school footy a couple of times a year and then, in year 12, a footy player from the Sunshine YCW Spurs Women's Football Club came to our school and asked if anyone wanted to play women's footy at their club. My best mate in high school and I couldn't believe that there was a women's competition! We played that weekend and are still a part of that club now, the VU Western Spurs based in Footscray, 22 years later.
In high school, I was a cheeky little shit. Always entertaining the class any way I could. If I could get the teachers to laugh or smile, I knew I could get away with almost anything… And when I didn't get away with it, I would get an after-school detention. My parents would be called and I would crumble to pieces and cry like a baby, swearing it would never happen again. It did happen again. And again.
How did you first get involved in comedy?
My older brother Russ got me involved. He has been extremely influential on both my younger brother Pete's life and mine when it comes to chasing our dreams and reaching our full potential.
He wrote for Beat Magazine, reviewing albums and live gigs; he also DJ'd around clubs in the early to mid-2000s.
Comedy was something that I'd spoken about to "try one day", but Russ actually sat me down and went through all of the open mic nights in Melbourne and said, "Pick a night, we'll go and check some out. Then, we can put your name down and you can give this a go yourself!"
So we went to some open mic nights, I got the confidence to put my name down and the rest is history!
Both my brothers came to my first gig, which was on a Wednesday night at Deathstar Canteen Comedy. They were so nervous for me, they couldn't talk, eat or drink as we all waited for my turn.
I did well, thankfully, because I don't think either brother would have ever recovered if I didn't! I entered [Melbourne International Comedy Festival's] Raw Comedy [Competition] and made the state final and went on to write my first-ever solo show for the [festival]. I've since performed five solo shows, two ensemble shows and toured all over Australia.
Biggest comic influences?
I don't know that I had any comic influences prior to giving stand up a go, but I certainly had some idols around the comedy circuit over the years.
Anne Edmonds just cracks me up every time she hits the stage. Her physical comedy alone is outstanding, but her characters and the characters she describes in her stand up stories are brilliant. I could watch her for hours.
Sport's a big part of your life: you captained the Victorian Under 19 Girls Cricket Team, represented Victoria in AFL on four occasions, and heaps more. What do you love about sport?
I love that sport helps to keep you fit, but [when] playing alongside your mates, kicking a footy doesn't feel like exercise. Which is great, because who actually enjoys running? No one.
I'm not gonna lie, though, I'm extremely competitive… so as much as I enjoy having fun at trainings and hanging out with mates, come game day, game on, moles.
I'm grateful to have friends today who I played team sport with 20+ years ago.
I also love the social change that sport can promote using its platform – Pride Round especially. I recall the first AFLW Pride Round where Carlton took on the Bulldogs at Whitten Oval. There were rainbow families, LGBTQIA+ youths, adults, partners, allies, all waving the rainbow flag and celebrating the community. It promoted AFLW games as a safe place where players, fans and officials could be who they are and know that they were loved and welcomed. I think it's quite remarkable what sport can do to bring people together.
Favourite athlete?
I love Chelsea Randall from the Adelaide Crows. I think she's extremely talented, athletic and courageous. I also think she's a great role model and leader off the field as well. The way she spoke after missing this year's AFLW Grand Final due to her concussion was simply incredible and so important for people to hear. She strongly supported the new concussion ruling and opened the discussion on how important it is for athletes to treat concussion seriously.
Outside of comedy, MCing and sports, what's your best talent?
Creating detailed spreadsheets. Yes, family Christmas is an event that requires a spreadsheet.
How do you like to kick back and unwind?
By reading a good book. I've only really started to read more over the last eight years. Prior to that, I liked to keep myself busy working, being social, being creative and never really had anything that is as relaxing as reading.
What snack are you unable to resist?
Popcorn. Buttery and salty. None of this sweet popcorn bullshit.
How did you discover Triple R?
Fee B-Squared from Breakfasters came along to one of my shows in 2012 when I debuted at the Melbourne International Comedy Festival. I was then interviewed on Breakfasters the following week and Fee was full of praise and made me feel amazing!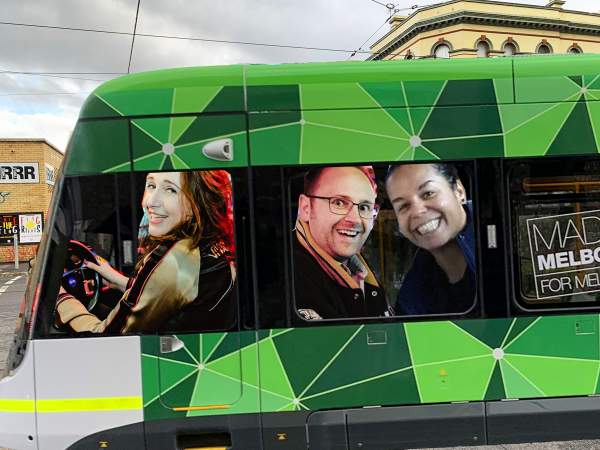 Becoming a Breakfaster means getting up super-early! What techniques do you have in place to make sure you make it to the mic in time?
I am a massive planner and super-organised, so have already planned the following routine:
Sunday Night
9.00pm: Bed.
11.30pm: Still wide-awake, in bed, thinking about my alarm.
Monday Morning
1.30am: Dream about sleeping in and missing the show. Stay wide-awake just in case.
3.00am: Finally fall asleep.
4.30am. Lie awake waiting for my alarm.
5.00am: Alarm, shower, pack breakfast snacks, water bottle, laptop.
5.15am: Drive to studios.
5.35am: Arrive at studios.
5.40am: Make coffee!
5.45am: Set up and prep for show.
Monday Afternoon
1.00pm: SIESTA!
What part of joining the show are you most excited about?
Extremely excited about working with Smithie and Daniel! These two are long-time Triple R presenters and extremely talented, so I can't wait to work alongside them and learn from the best.
Oh, and work functions! I imagine they'll be next-level fun.