Drop off Xmas Pressies for the Victorian Aboriginal Child Care Agency at Triple R
By Katherine Smyrk
The Triple R studios have something very special in our lobby this festive season – the Christmas Gift Appeal tree for the Victorian Aboriginal Child Care Agency (VACCA).
Triple R is one of the drop-off points for the appeal – a place where people (you, hopefully) can leave gorgeous gifts that will be delivered directly to the arms of Aboriginal and Torres Strait Islander kids in care and VACCA's other programs this Christmas – by Koorie Santa, no less!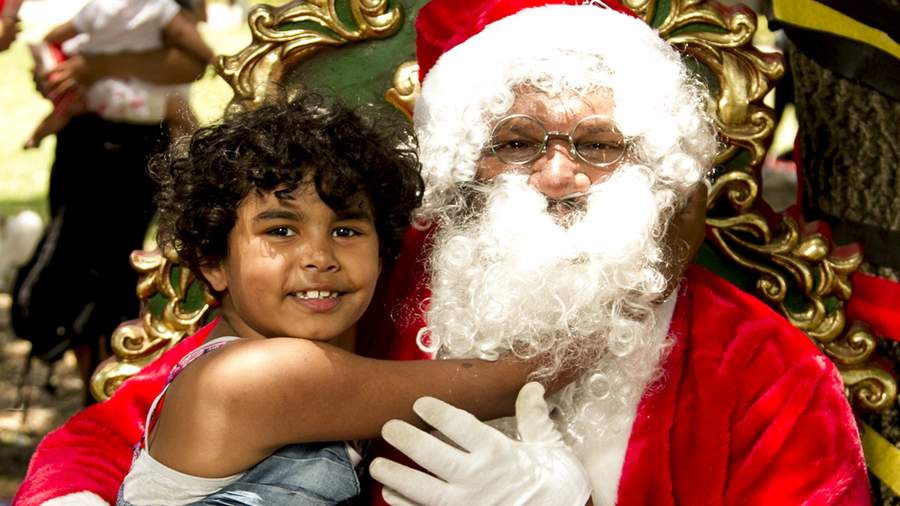 VACCA CEO Muriel Bamblett explains, 'Our aim is to ensure that we don't leave anyone behind at Christmas, especially our most vulnerable community members; families of the Stolen Generation, those struggling with mental health and the effects of poverty or family violence.'
The Christmas Appeal is an important, unifying occasion for the community. The children and young people involved are in VACCA's foster care, kinship care, residential care or other programs, and VACCA aims to give every one of them a pressie.
'Our community tell us that this time of year is very important,' says Muriel.
'Together with our community we can share the true meaning of Christmas about giving and receiving – and being surrounded by family and community, which is important to us.
'I hear from our community members, especially the most vulnerable families, how important your support is to help make a happy Christmas for all.'
Established in the 1970s, VACCA emerged out of the Aboriginal Civil Rights movement – and has become the lead Aboriginal and Torres Strait Islander children, young people and family services organisation in Victoria.
Want to donate to the appeal?
All you need to do is gather up new and unwrapped Chrissie gifts, and drop them off at Triple R, on the corner of Nicholson Street and Blyth Street in Brunswick East.
Swing past on weekdays anytime from 10am to 6pm, or Saturday from 10am to 4pm.
We're collecting gifts now until Tuesday 10 December.
Gift ideas
Last year we got everything from a bike to books (and this year we've already got a boogie board!). Gift ideas include vouchers, sporting and recreation gear, clothes and accessories, and art supplies – with an age range of 0 to 18.
VACCA are also accepting nappies, non-perishable food items, and gifts for carers.
If you want more pressie prompts, or if you would prefer to donate money instead (we get it, this is a crazy time of year), head over to VACCA's website.
This Christmas, you can support an organisation that does incredibly important work. Plus, your simple act of giving will put a big old smile on a kid's face.