Deeper Read: Getting To Know... Corey Tutt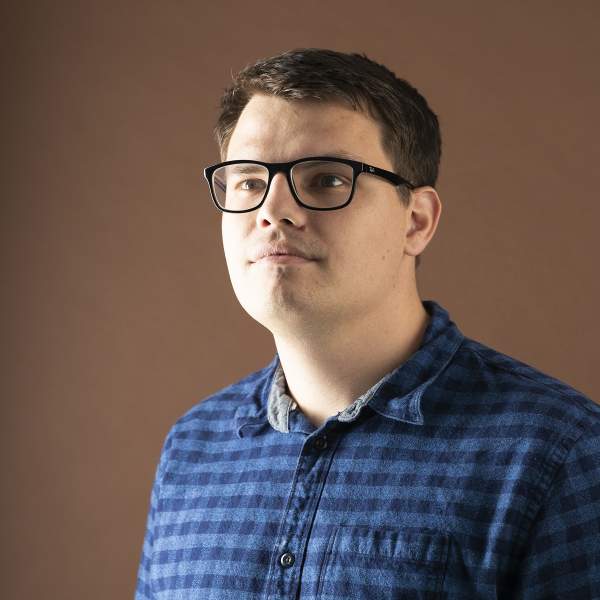 Corey Tutt – founder of DeadlyScience, CSIRO Indigenous STEM Champion 2019, Eureka Prize finalist (and much more) – talks to Daniel James, host of The Mission.
WORDS DANIEL JAMES
In the introduction to my yarn with Corey Tutt, I described him as limitless.
Now some weeks and a spot of reflection since our conversation, I pat myself on the back for nailing the description of such a motivated, passionate and inspirational young man in one word.
In a world where First Nations people, the world's first scientists, are unrepresented in the fields of science, technology, engineering and mathematics (STEM), Corey decided not to deride the forces of supply and demand, nor did he allow the colonial mindset to pigeon-hole our people as only great athletes or artists.
Instead he decided to do something about it.
While in his early 20s, the Kamilaroi man founded DeadlyScience, a program which provides remote schools across Australia with scientific resources and connects young Indigenous people with mentors to encourage their participation in STEM subjects.
I spoke with Corey just after he had been nominated for a prestigious Eureka Prize for his tireless work in STEM Inclusion. We talk about the issues confronting children in remote and regional communities gaining access to culturally appropriate STEM materials and how DeadlyScience is changing this by connecting young Indigenous people with mentors, providing culturally appropriate science resources and delivering virtual STEM lessons.
In the following interview, you'll see why I told you he is limitless.
Daniel James: Where did the idea for DeadlyScience originate?
Corey Tutt: I started my career off as a zoo-keeper. And I think my experience of sharing knowledge probably started at a really young age and developed into my career. Obviously, when you're a zoo-keeper, you're telling people about the wonderful and amazing animals you look after. I worked down at Shoalhaven Zoo, and I was always letting the mob down there into the zoo.
I think DeadlyScience has always been a part of my life, but it really took off in mid to late 2017 when I was working at the University of Sydney as an animal technician in the labs there. There were just so few of us in STEM, and it never really made sense to me, because our people were the first scientists. We were the first chemists, we were the first astronomers.
This is stuff that is part of our history. And we don't call it "science", we call it caring for country. It's part of everyday life. And it made no sense to me that we were pushing Aboriginal and Torres Strait Islander kids towards art and sport – and don't get me wrong, they're great things – but they come from the generation of first scientists.
That's the thing that's always fascinated me, Corey – Aboriginal people excel in so many fields. I was just speaking to a lawyer and academic [earlier on the show], the arts, as you mentioned, sports, of course, but for some bizarre reason, STEM seems to have lagged a bit behind all of that. What would you pinpoint as the reason for that lag?
Probably a generation of lies. My pop's mob [is] from up near Walgett way, and I grew up with an Aboriginal grandfather, and he couldn't read or write. Then when we'd go to school, you'd hear the teachers telling you about Aboriginal people, saying that they're nomadic and they were pretty much saved by white people.
Even if you think that's a lie, when you're a young kid, it takes away a strength from within – and it's generations of that. Generations [where] the only people we celebrate are sports heroes or artists, when we've got David Unaipon, who's probably one of the greatest inventors in Australian history and he was mob.
Tell us about him.
Well, he's just incredible. He's on the 50 dollar note. We're lucky today that a lot of kids are getting to learn about David Unaipon, but he had plans for a helicopter, rotor blades – he's just an incredible inventor. It's a real tragedy that he wasn't celebrated more throughout his life.
But it's not just David Unaipon, it's generations of Indigenous scientists that have created things. You can look at Unaipon's invention, the shearing hand-piece, which is just incredible. That changed the way that we sheared sheep in Australia – and that was down to mob. We can look at the recent stuff with the bushfires and how we practise cool burning. We looked after the country so it didn't burn to a crisp. But then, if you look at other stuff, like astronomy, predicting the weather, that's the stuff that gets a lot of the attention – but it's the little stuff that people don't notice, like creating the thermoplastic to make boats water-proof. That stuff's incredible.
Yeah. And it's a story that I think hasn't been properly told. Let's talk about what DeadlyScience does. I read on your website that [you've recently] shipped over 14,000 books, 500 telescopes and chemistry sets, plus other resources to over 112 schools – with more to come. Tell us about the day-to-day nuts and bolts of what you do in trying to get Indigenous kids into STEM.
It all starts with something really simple: you can't be what you can't see. And that's a really clichéd [saying], but it's so true. And with me, I don't beat around the bush, I'm not perfect. But I've been able to forge a career in STEM and I try and share my stories – but I don't try and tell people what to do. And I try and listen.
I listen to the schools, I listen to the communities. We talk about what we can do. I work with a lot of special needs schools as well, and I was talking to the MJD Foundation. I said to them, "Hey, how do we get young Aboriginal and Torres Strait Islander people with disabilities to see the stars? [...] We can get one of those projector things that projects the solar system onto the roof, that's one way we can do it." It's about working together to find solutions; this is what DeadlyScience is.
It's not as simple as sending books out to remote communities. It's a real relationship, a working relationship to fix a problem that is systemic. And the gap isn't in knowledges, it's in resources. These kids are really bright. Aboriginal and Torres Strait Islander kids are incredibly bright. Their real-world knowledge of application science… they've got a knack for it. Because they come from a generation of scientists.
Indigenous kids in remote communities, in particular, are extremely tactile. And being that tactile actually, I think, increases your curiosity of the world and the way things have come to be. DeadlyScience not only provides the resources, but you also provide mentoring support. And you build those relationships to make sure that those resources are actually utilised – not only at all, but when they are utilised, they're utilised the correct way.
Definitely. There's no point sending a telescope if the mob don't know how to use it.
I've been on this journey... and this still isn't my full-time job, I do this on a part-time basis, because I really care about it. It's moments like [with] Trey in WA, he's a young kid and he got kicked off the footy team – academically, he wasn't performing. He was getting in a bit of trouble and all he needed was someone to invest in him.
We practised reading every day and he got really good at reading. Now he's got a 76 per cent on his chemistry and biological exam, and he's now gone from an E to an A in the space of a year. I'm not going to take credit for that, because that's all Trey. That's completely, 100 per cent him. But all he needed was someone to just invest the time into him – and not to treat him like, Oh, here's another kid that's going to drop out of school and be a troublemaker.
Sometimes all these kids need is someone to look up to and chat to and yarn to. I was happy to be that person. But I think we need to give Aboriginal and Torres Strait Islander kids a chance.
A lot of the time, these kids are written off pretty much from birth because non-Indigenous people have these preconceptions of Aboriginal kids because the only images they see of Aboriginal kids are negative. So if we change the narrative and show them some of the good stories in community, then it's going to do one of two things: they're going to care more or they're going to be frightened of it. Being frightened of it is probably a good thing, because they should be frightened of it. These kids are incredibly talented.
Yeah, and [for] anyone who achieves in any field, the pressure that you place on yourself is the greatest pressure of all. So being able to relieve some of that pressure by speaking to people like yourself about what they're trying to achieve is just so important. You've been nominated for the Eureka Prize for STEM Inclusion. How do you feel about that?
Look, I was bit teary about it. For me, it's a terrific honour, but it doesn't change a thing for me. The sun's still going to come up tomorrow and I've still got a job to do.
And my job is to empower kids in this country to believe in what they can see. If I can turn the light on and let them see what potential they have, then I'm doing my job.
---
To find out more about DeadlyScience, head to deadlyscience.org.au. You can follow Corey @corey_tutt on Twitter. Daniel James (@mrdtjames) hosts The Mission, Tuesdays 7pm to 8pm. He recently won the Excellence in Indigenous Broadcasting award from the Community Broadcasting Association of Australia. This article first appeared in The Trip, Triple R's tri-annual subscriber magazine.