Deeper Read: A Beginner's Guide to Gardening
WORDS JUSTIN "DIGGA" CALVERLEY
PHOTOS CLARA SLEWA
Are you longing for a sense of achievement? Do you like saving money? Do you eat food? If this sounds like you, then come along and join the millions of members in the world's newest oldest craze… gardening.
I can't tell you how heart-warming it was for me to see so many people panic-buying seeds and herbs to start having a go at growing some tucker during the shit show that was 2020.
I, like many gardeners, felt vindicated and somewhat newly understood after letting sniggers and sly remarks slide for years because we as gardeners seek comfort in manures, use watering as meditation, and use seed sowing dates as a major conversation starter. A lot of people just didn't get why anyone would like to get dirty and sweaty and spend their free time tending a garden.
In my eyes, growing some of your own food is a life skill just as important as being able to read and write. Access to fresh food is taken for granted by many, yet on the other hand is a luxury for others – even in our supposed first world country. By having a go and learning some basics, you not only grow (pun intended) as an individual, but you will find yourself educating others along the way.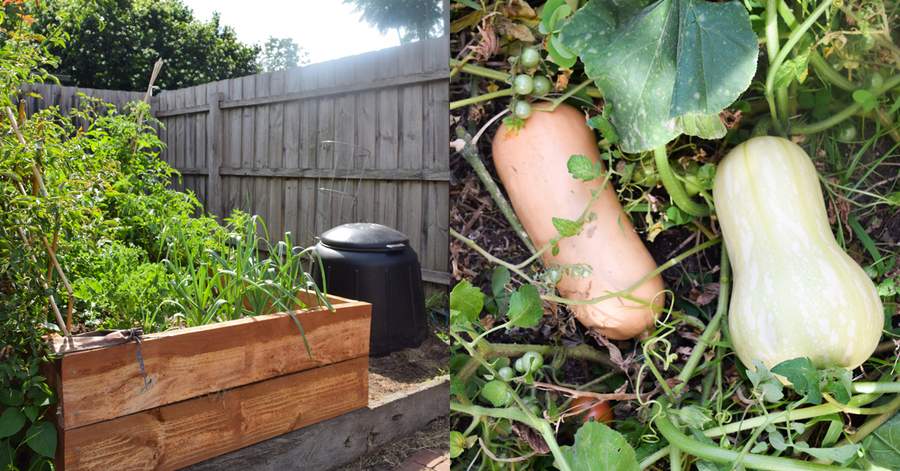 Passing on knowledge is each generation's role, and broader society has now had a wake-up call to get back to basics. My old mum lived through depression and war and always warned us kids that a time like this would come. Her quote was: "If ya don't eat, ya don't shit, if ya don't shit, ya die." Eloquent and profound, I know. Her way of saying to take control of what you eat by growing your own.
There are other positives, too. Popping out the kitchen door to grab a few of your staples is something that surprisingly still gets an impressed nod of approval at any dinner party. It's something everyone can do – and it still gives me a sense of pride, even after all these years.
So if you haven't given it a go – or reckon you could be getting better results – here are some basics to remember.
Growing Herbs
Get creative (resourceful) and grab yourself five 30cm vessels. You probably have some at home right now. They could be a traditional pot (plastic or otherwise), a polystyrene box, or even a saucepan. The most important thing is that it has a drainage hole.
Once you have your five vessels with drainage holes, you need them filled with a soil medium. Don't put garden soil in a pot, as it compacts too quickly. First-timers are better off buying a premium brand potting mix – and if you have some experience, you could make your own by mixing varying amounts of your compost, barks and sands to mimic bought potting mix.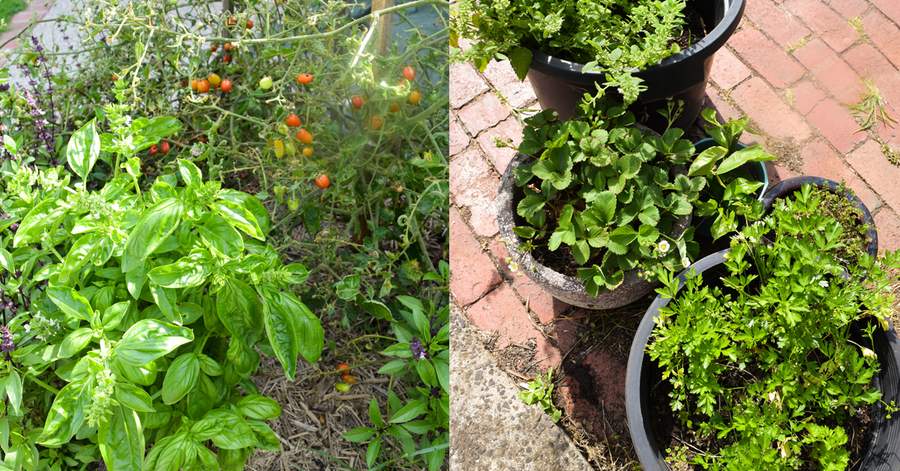 Once your vessels are filled and thoroughly watered, you are ready to plant. "But which plants?" I hear you ask. What are the five most used herbs used in your kitchen? What are the five most overpriced herbs at the supermarket?
There is no right answer to these Qs but your own. You choose. A 30cm vessel will get you through at least 12 months with any herbs you choose.
The next hardest bit is where to put them in regards to light requirements. This can be complicated, but a good starting point is to give them as much full direct sun as possible from autumn to spring and half a day's sun in summer. Having mobile vessels makes this easy. Make a regular time of the week to water them. Bin night's a good one or straight after Sunday brunch – it doesn't matter as long as you are consistent.
Once you've observed the position in which they grow best, you'll be better informed to choose the right position in the garden, if you want to put them in the ground permanently.
Growing Veggies
Veggies are a lot trickier to grow than herbs, but any harvest will have you howling at the moon with pride. Veggies are best grown in garden soil, but success can still be had if grown in vessels. Get creative (resourceful) and hunt down generous vessels, like 40cm to 50cm pots, polystyrene boxes (you get the idea). Again, ensure your vessel has the ability to drain.
Use the same soil mediums as per herbs, but veggies need a lot more nutrients, like pelletised fertilisers or manures.
Similar light requirements to herbs are required with one small variation: any veggie you grow in which you harvest only the leaves (like lettuce or kale) can produce a yield in as little as three hours of sunlight per day, whereas any veggie that you harvest a fruit from (like tomatoes or broccoli) will need about six to eight sunlight hours per day.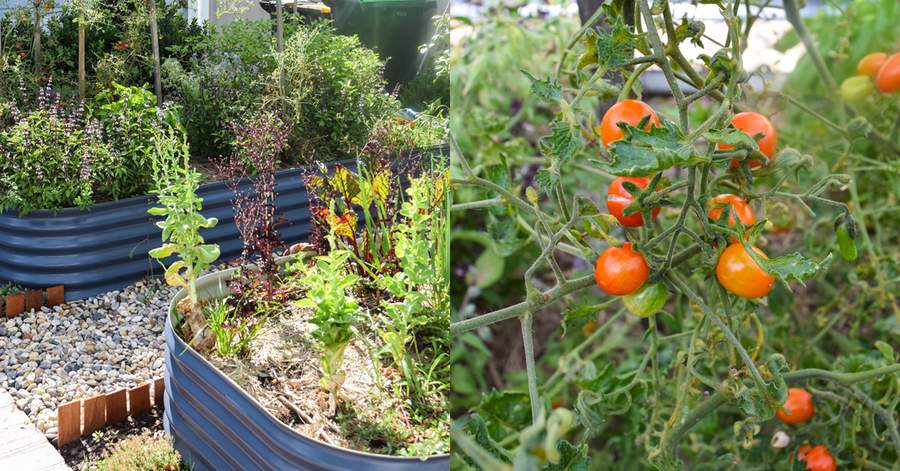 Most failed crops can be traced back to lack of water, so make time for watering your veggies every second day in the warmer months and weekly during the cooler months.
Of course, successfully growing food can be incredibly complicated as we are forever at the mercy of nature. Every experienced gardener has their theories and tricks, but with the appropriate foundations of soils, nutrients and light, you can start your lifelong journey of sublime success and heartbreaking failure in the hunt for fulfilment and flavour.
---
Justin "Digga" Calverley talks gardening at 7.15am every other Wednesday on Breakfasters during his segment "Down & Dirty". Justin is also the author of The Urban Farmer. He loves being in nature, camping and bushwalking with his wife and two kids, and looking at plants everywhere he goes. A cold beer in a chilled glass keeps him centred.
Clara Slewa is a Triple R volunteer photographer and hosts the overnight pop-up program Sunrise Serenity (Saturday nights/Sunday mornings from 4am to 6am). She also helped out on the Triple R front desk pre-COVID. Outside of the Rs, she's either making you a good cup of coffee or cruising around on her bike, taking photos on her film camera.
This story first appeared in the April 2021 edition of Triple R's subscriber magazine The Trip.