Announcing Two New Triple R Programs + A Pop-Up Show!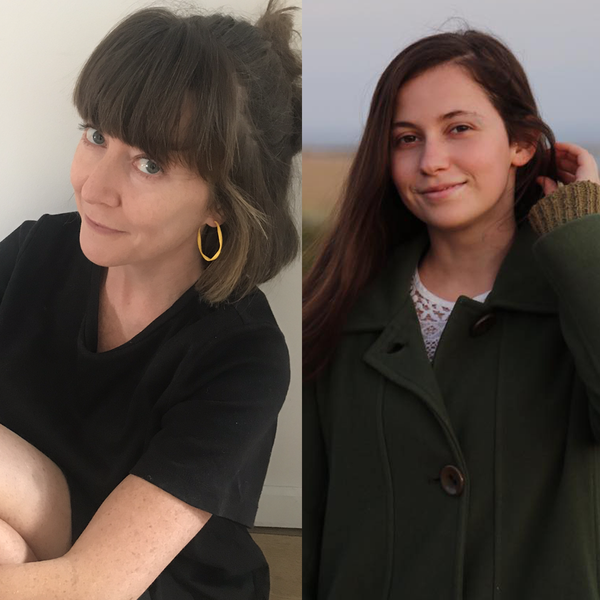 We're really excited to announce the appointment of two new programs to the Triple R grid!
Stepping into Wednesdays from 4pm to 7pm is Kate Kingsmill with her program The Distant Sky: Sounds of now and sounds of then, The Distant Sky covers music from across this land and occasionally travels across the ditch, too.
Many of you will already be familiar with Kate. She started volunteering on reception and joined the Graveyard roster in 2013, then co-hosted Banana Lounge Broadcasting with Dave Graney in 2014, before moving onto her own show, New Pollution, from 2015 to 2017. Kate also hosted Archival Revival in 2020, and held down Out On The Patio while Mon was filling in on Breakfasters.
The Distant Sky will kick off on Wednesday 2 February. It's so nice to welcome you back to the Triple R grid once again, Kate!
Moving into Sundays from 1pm to 2pm is proud Gomeroi woman Krystal De Napoli with her program Indigenuity: a weekly conversation with Indigenous knowledge holders, showcasing all forms of Indigenous ingenuity.
Indigenuity began as a pop-up show last year in the Room With A View time slot (on Mondays from midday to 1pm), so we're thrilled that it's now found its own place on the Triple R grid. Indigenuity will start at its new time from Sunday 6 February. A warm "official" welcome to you, Krystal!
Finally, a brand new pop-up show kicked off in the Room With A View time slot today, called Paddock To Plate, hosted by Alice Mathieu: Paddock To Plate explores how food is grown, processed and made available to consumers. The food industry is a complex and broad-ranging global system that includes agriculture, manufacturing, food processing, marketing, logistics, retail, regulation, and research and development. It faces the challenge of providing sufficient food to a global population that is predicted to reach 9 billion by 2050, amidst limited land, water and energy resources. The current food system has thus emerged as a critical issue, as it impacts environmental, community, and economic sustainability, human rights, policy and health. This program tackles current problems and unpacks future directions for the food industry.
We're really looking forward to your Monday arvo run, Alice! If the first episode today was anything to go by, it's going to be a super-interesting and informative program.