A Little Chinwag With Lisa Gye
Meet Lisa – another one of our amazing volunteers! To celebrate National Volunteer Week, we're shining the spotlight on a handful of legends who help out here at Triple R. Lisa creates the Backstory podcast and a whole heap of online content, too.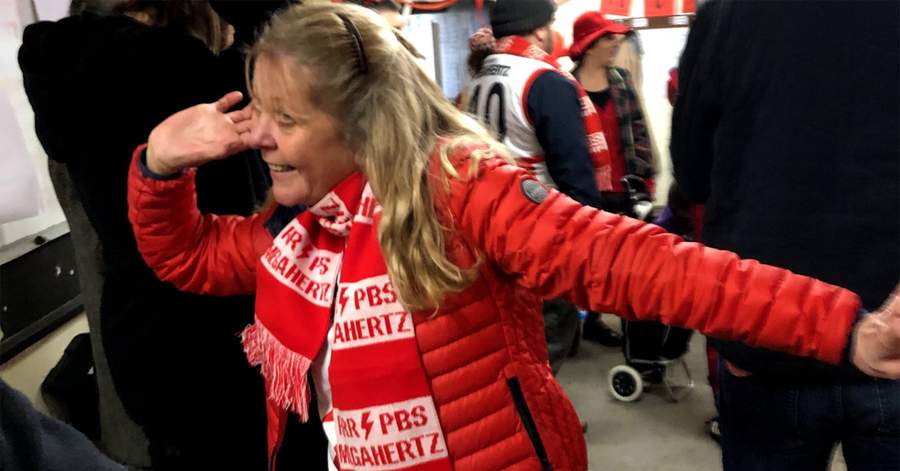 Q: Tell us a bit about yourself!
A: I gave up full-time work as an academic in media studies a couple of years ago so I could concentrate on things that matter to me: volunteering at CERES in propagation and making films.
Q: What inspired you to start volunteering with Triple R?
A: It was a back-to-my-roots thing. I first volunteered as an undergraduate in the late '80s before working in radio elsewhere and going on to teach it at Swinburne for many years. It's been a great homecoming.
Q: Best thing that's happened to you as a result of volunteering?
A: I've met so many amazing people. I love how welcoming and kind everyone is, and that there's a genuine respect for difference. A recent highlight was working with Bron Burton from Radio Marinara and Mary Mihelakos on a comedy bushfire relief benefit night. But there are little highlights every day.
Q: How has volunteering changed your life?
A: It's keeping me open and engaged with the world without the pressure that comes with professional work. Doing what you love is a complete privilege; I'm very grateful I get to do it at both Triple R and CERES.
Q: Any advice for aspiring volunteers?
A: Don't be shy about putting yourself out there. This applies to everyone but especially women, who I know, from years of teaching technical media subjects, often feel they can't put themselves forward. Share your awesomeness with the world!
Q: Anything else you'd like to tell folks about your experience volunteering at Triple R?
A: I'm grateful I almost got to play my first game of football; alas, the body let me down. But just donning the guernsey and training with the Megas was amazing (though I'll be channeling future efforts into making banners and carrying water bottles).