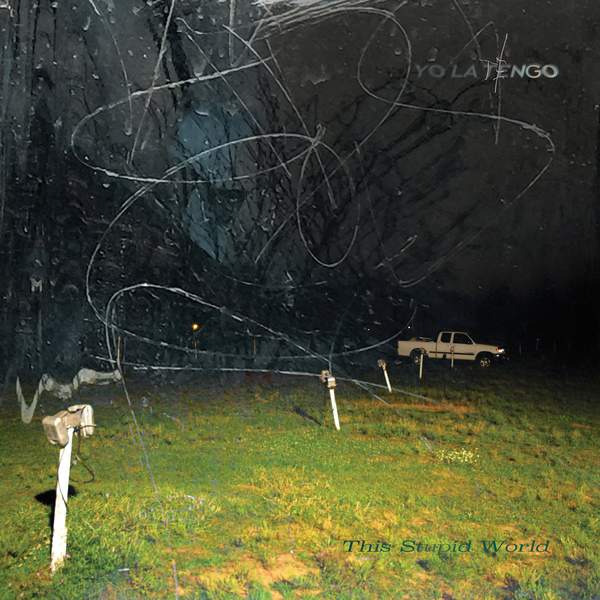 American indie rock veterans Yo La Tengo return with their 16th full-length album 'This Stupid World', on Matador Records.
Their most energised sounding record in years, 'This Stupid World' demonstrates Yo La Tengo's ability to eschew complacency in order to push their music into new realms.
Now in their fourth decade as a band, here, the revered three-piece continue to sharpen their focus and refine the unique chemistry of its members, while resisting the temptation to ride on the coattails of their past creations.
After spending most of the pandemic improvising in their Hoboken studio, the new album was entirely self-produced and recorded by the band, distilling their sonic explorations into lean songs encompassing melodic noise-pop, contemplative folk and raucous feedback-driven soundscapes anchored by Georgia Hubley's motorik rhythms.
A trademark of Yo La Tengo's has always been their ability to perfectly balance restraint and chaos, a high wire act that is executed brilliantly on 'This Stupid World' thanks to the uncanny kinship of the band's three members - each song imbued with the individual fingerprints of each member.
The longevity of Yo La Tengo lies not in a radical reinvention of the band's sound with every new record, but instead with their capacity to utilise the tools at their disposal to create music that responds to the changing world surrounding them. A formula that, remarkably, has resulted in an album that sounds as vital as some of the most cherished material from one of indie rock's most distinguished back catalogues.
For the chance to win one of three vinyl copies of this week's Album Of The Week, Triple R subscribers can enter here before Sunday 19 February 2023. We have a prize policy of 1 album per subscriber per month so we can share the love and make it fair for all!