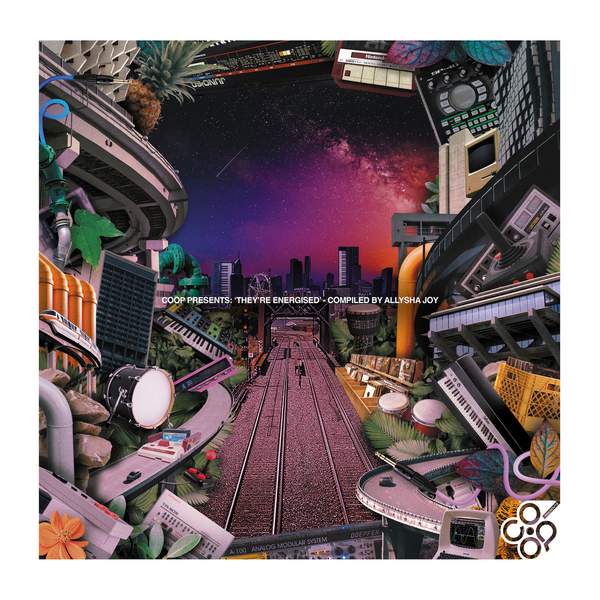 'They're Energised' is a compilation album representing the current wave of local bruk and broken beat artists. The 14-track release fuses electronic and acoustic instrumentation, heavy basslines, syncopated rhythms, and a blend of jazz and soul influences.
The collection was put together by Allysha Joy, who also features on a couple of tracks including one with Lanu a.k.a Lance Ferguson. Allysha explains the idea for "They're Energised" came when she was invited as a guest on CoOp Presents' Worldwide FM radio show. She immediately reached out to Horatio, Close Counters and Setwun for some unreleased material to play, and within 24 hours she had a brand new beat from Setwun called 'H.B.Y'. Joy also landed a wild jazz-bruk collaboration called 'Fly' from Horatio Luna and Nikodimos.
Further contributions arrive from Silentjay & Lori, Jonny Faith, Squidgenini, Sampology x Maia, Ziggy Zeitgeist & CC Dance Orchestra and Rob LFO amongst others.
True to the name 'They're Energised' is a charged showcase of the talent and innovation of the Antipodean broken beat scene.
For the chance to win a download copy of this week's Album Of The Week, Triple R subscribers can enter here before Sunday 11 December 2022. We have a prize policy of 1 album per subscriber per month so we can share the love and make it fair for all!