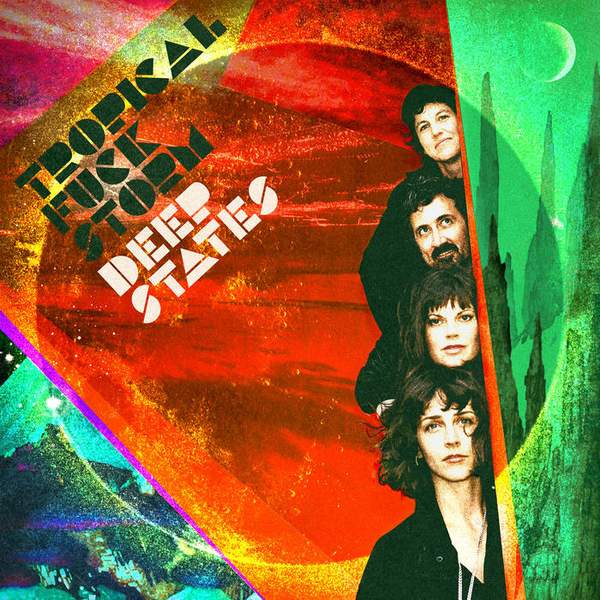 'Deep States' is the third album from Tropical Fuck Storm, comprising Gareth Liddiard, Fiona Kitschin, Erica Dunn, and Lauren Hammel.
The group's cyclonic songcraft is as charged, unpredictable, and powerful as ever. Lyrics span statecraft and surveillance, charismatic leaders and conspiracies. Chaotic rock elegies like 'G.A.F.F.' feel perfectly suited to the present mood, but Tropical Fuck Storm also trace the emotional undercurrents through history. For every hyper-specific reference to the news, there's also an allusion, or something deeper out of view. And alongside the politics of planet Earth, there's a heartbreaking ballad of intergalactic intrigue called 'New Romeo Agent', a tale filled with espionage, romance, and ruin.
When Tropical Fuck Storm's debut was released in 2018 we classified their storytelling as galeforce strength, with lyrics as current as today's weather forecast and prophetic as tomorrow's outlook. Three years later, nothing's changed. The music is equally moving, with songs bridging pop, R&B, new wave, Delta blues, experimental jazz and hip hop.
For the chance to win a download copy of this week's Album Of The Week, Triple R subscribers can enter here before Sunday 16 August 2021. We have a prize policy of 1 album per subscriber per month so we can share the love and make it fair for all!