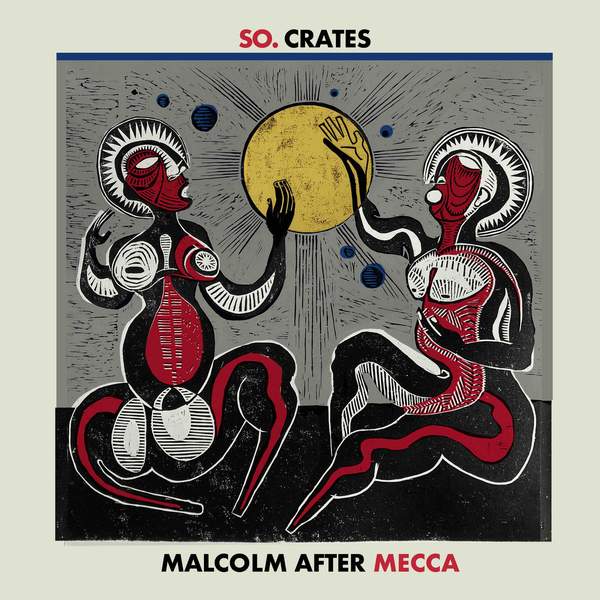 'Malcolm After Mecca' is the debut full-length from hip-hop/neo-soul duo SO. Crates, the project of Melbourne based Producer Skomes and California-via-Adelaide MC & poet Cazeaux O.S.L.O. It's a generous double L.P that builds upon the creative base of earlier releases 'Static Methods' and 'Sunset Cities' on Bedroom Suck Records, not to mention the celebrated 7" single 'Mama Danced on Soul Train' via Northside Records.
Cazeaux O.S.L.O.'s lyrics shine as always with a love of the poetic and profound. And Skomes' beats are a bedrock, founded in soul, jazz, and boom bap traditions.
For this debut album the duo invited their extended family, with contributions arriving from Tiana Khasi, IZY, Pookie, Pataphysics, Jaal, Nui Moon, Rara Zulu amongst others.
For the chance to win a download copy of this week's Album Of The Week, Triple R subscribers can enter here before Sunday 1 May 2022. We have a prize policy of 1 album per subscriber per month so we can share the love and make it fair for all!