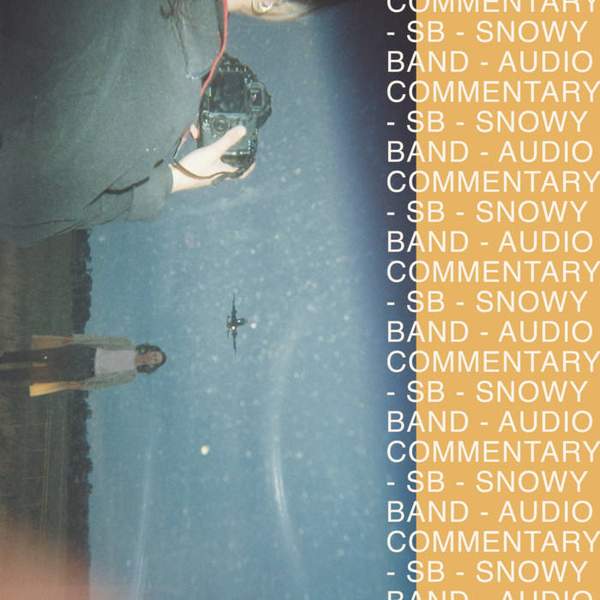 'Audio Commentary' is the debut from Snowy Band, a timeless collection of folk and guitar-pop gems filled with vocal harmonies, expressive drum rhythms, and sparse acoustic instrumentation. There's a comforting tape worn quality to the recordings too, the slight warble of old vinyl that conveys both fragility and endurance.
Snowy Band is the project of Liam "Snowy" Halliwell, well known for his involvement in numerous other bands such as The Ocean Party and No Local. For this album Liam invited Emma Russack, Nat Pavlovic of Dianas and Dylan Young of Way Dynamic to join him. There's an intimacy and empathy to the performances; you could imagine it mirrors the shared vocabulary and easy understanding of their long-term friendships.
'Audio Commentary' mediates on our vulnerabilities, and looks for hope in our struggle for survival. Liam's vocal delivery has a quiet strength, and a cautious optimism amidst uncertainty: "It's hard to explain, it's hard to describe, it's hard to explain, but I'll try" he sings on the tender ballad 'Love you to Death'. Among the slower spacious arrangements are bursts of vitalising energy, including the technicolour crescendo on 'The Rest of your Life'.
For the chance to win a copy of this week's Album Of The Week, Triple R subscribers can enter here before Sun 5th April 2020. We have a prize policy of 1 album per subscriber per month so we can share the love and make it fair for all!