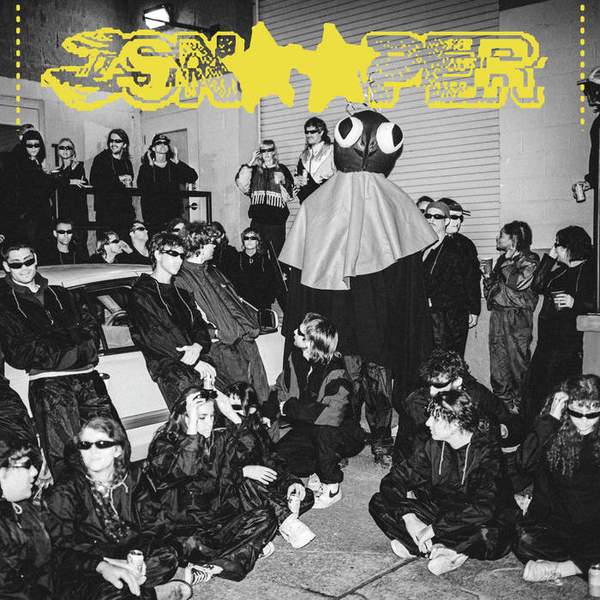 Super Snõõper is the highly anticipated debut album from Nashville DIY punk outfit Snõõper, released via Third Man Records.
Compressing 14 blistering songs into just under 23 minutes, Super Snõõper delivers on the promise of the band's famously raucous and resplendent live shows, showcased to Australian audiences on a recent tour to the country. 
Formed in 2020 as part of Nashville and Kansas City's fruitful underground music scene, Snõõper have spent the last three years releasing a string of high-octane EPs built upon the playful energy and DIY spirit of their live shows, which notoriously feature a slew of artistic mediums including music, video art, puppetry, assemblages, and more. Impressively, their debut studio full length sharpens the melodic sensibility of the band and brings a sonic clarity to their spiky punk sound, without ever compromising the frenetic spirit that has come to define the group. 
Unpacking the band's ethos during a recent interview with Annaliese Redlich on Neon Sunset, the band said they: "Definitely want Snõõper to be fun and playful, but we also want it to have a lot of precision." It's this duality that runs through Super Snõõper and anchors the album with a sense of purpose amid the chaos. 
In an era where underground punk is constantly having to reinvent itself to adapt to modern, younger audiences, Snõõper moves things forward by thoughtfully centering new ideas and a community spirit that will be a constant drawcard for anyone in search of the punk spirit.
For the chance to win one of 5 vinyl copies of this week's Album Of The Week, Triple R subscribers can enter here before Sunday July 30th 2023. We have a prize policy of 1 album per subscriber per month so we can share the love and make it fair for all!
Annaliese Redlich recently chatted to Blair and Connor on Neon Sunset. You can listen to that interview here.