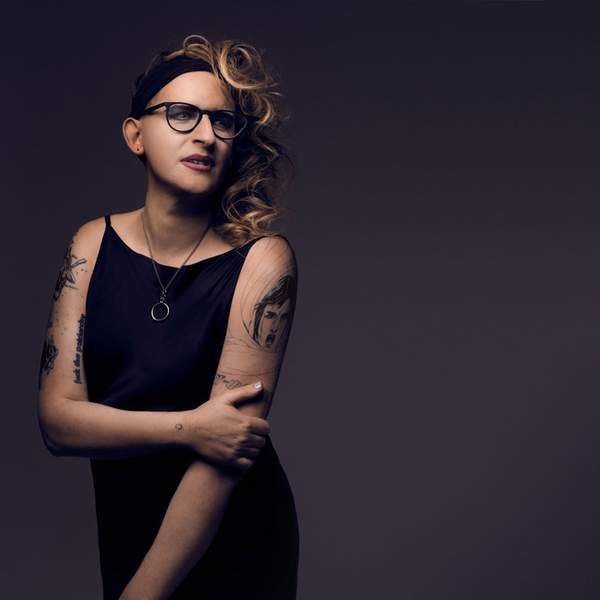 SINK is the fourth full-length album from Melbourne/Naarm-based multi-instrumentalist and electronic musician Simona Castricum, out now via Dinosaur City Records. 
Music from the heart, for the dancefloor, SINK utilises Simona's trademark synthwave anthems to explore themes of isolation, loss and grief. The album is built upon the cathartic potential of dance music, delivered with the sharpness and fervor of an artist who has spent a life immersed in electronic music. 
The collection of songs that make up SINK are testament to the collaborative spirit imbued in Simona's music, with the foundations of the album workshopped in live performances with video artist Carla Zimbler, and fully realised in the studio alongside long time collaborator m8riarcy and local production maestro Nao Anzai. However, it's the spirit of the late Daphne Camf, Simona's close friend and bandmate in the minimal wave project SaD, that looms largest over the album. 
Simona states that: "The influence of Daphne Camf's passing and the end of SaD in 2021 is ever present in the atmosphere of SINK. In every way, SINK is a tribute to all that Daphne inspired within me as a person and an artist."
What eventually emerged is a fitting tribute to this formative relationship, not only serving as a necessary next step in Simona's musical journey, but offering a reminder of the importance of community and connection inherent in Melbourne's electronic music scene.
For the chance to win one of 3 coloured vinyl copies of this week's Album Of The Week, Triple R subscribers can enter here before Sunday July 23rd 2023. We have a prize policy of 1 album per subscriber per month so we can share the love and make it fair for all!