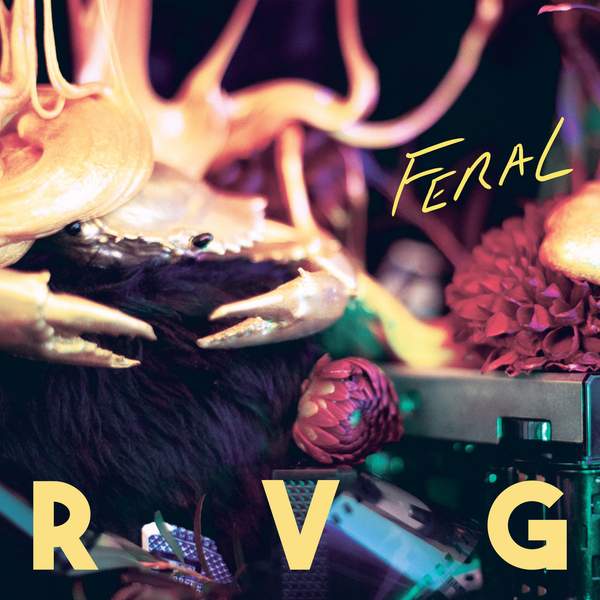 'Feral' is the second album from Melbourne's RVG, following their acclaimed 2017 debut 'A Quality of Mercy'. Romy Vager of the group elaborates on the title, saying to feel feral is to feel outside of everything. Yet in the face of alienation and isolation, RVG also find resolve and space for hope. Part of the genius of RVG lies in Romy's ability to paint complex themes with simple clarity, her lyrics allow for nuance in a world of shifting perspectives and moving ground. Lines draw from history, philosophy, politics and personal experience, tracing the intimate and the universal aspects of life. They play with humour and seriousness, and reveal that sometimes the only way to tell the truth is through lies. Here, Romy consoles a friend on a visit to hospital on 'Perfect Day': "Well here comes this pigeon / I'm gonna tell you it's a dove / it's got its head in a garbage can / I guess it's looking for love / I only want you to see the things / i think you deserve /You've got too much going on right now."
It's also doubtful whether there's a more direct or moving goodbye in recorded music than when Romy sings the clear-eyed and crushing farewell of 'I Used To Love You'. The lyrical brilliance is matched by the arrangements, that overflow with sparkling melodies, urgency, intensity and joy.
For the chance to win a copy of this week's Album Of The Week, Triple R subscribers can enter here before Sun 26th April 2020. We have a prize policy of 1 album per subscriber per month so we can share the love and make it fair for all!