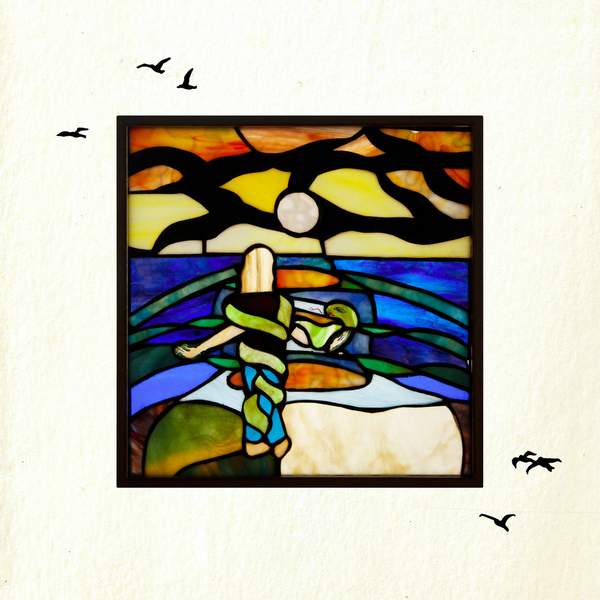 'Giant Palm' is the debut album from Naima Bock, also known for her work as a former member of London-based band Goat Girl.
Born in Glastonbury to a Brazilian father and a Greek mother, Naima spent her early childhood in Brazil before returning to England and various homes in South-East London. Naima's music combines the influences of her family heritage with her many other pursuits. There's echoes of the Brazilian standards that her family would play driving to the beach, as well as the European folk traditions she learned on her own.
Naima also talks about her more recent work in gardening and archaeology as important parallels to her music. The pursuits share a sense of patience, discovery, and a fascination with uncovering the past and exploring the natural world. After six years with Goat Girl, Naima set up a gardening company and started a degree at University College London in archeology because, as she says, "I liked being near the ground".
During this time Naima Bock was also writing music, playing guitar, and learning violin, and traveling. For a few years she participated in the Camino de Santiago - a pilgrimage of Medieval Origin to the Cathedral of Santiago de Compostela in Galicia, in the North West of Spain. Bock says it was along this series of walks that her songs first took shape.
Later she was introduced to Joel Burton, a producer and arranger who shared an interest in classical music and global folk traditions. Working together Naima found new, inventive forms for her songs. The arrangements grew, and more than 30 musicians can be heard across the album's expansive and spacious recordings.
The record closes on a reimagined Brazilian folk song — a new rendition of "O Morro (Feio Nao E Bonito)", originally released by Nara Leão.
For the chance to win a download copy of this week's Album Of The Week, Triple R subscribers can enter here before Sunday 10 July 2022. We have a prize policy of 1 album per subscriber per month so we can share the love and make it fair for all!