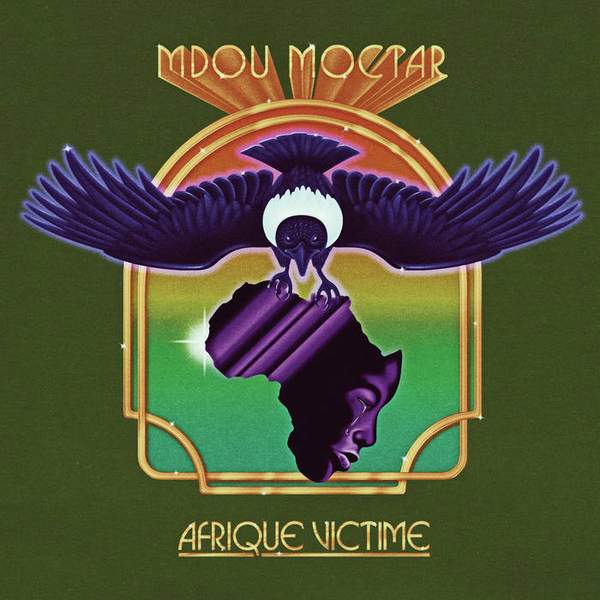 'Afrique Victime' is the sixth album from the band of Mdou Moctar, a Tuareg songwriter and musician based in Tchintabaraden, a village in the west of Niger, just south of the Sahara Desert. The album is also their debut for the label Matador Records, following previous independent releases and records on the Portland imprint Sahel Sounds.
Well known for his evocative and energetic playing, Mdou Moctar is a global ambassador of North African assouf, a musical style also known as desert blues. The latest record is another striking display of the musician and his band's playing. It blends elements of Tuareg folk, hypnotic blues and blistering rock. Songs were recorded in a variety of locations while touring, capturing the atmospheres of studios, hotel rooms, and homes.
Across the album the band reflect on love, equality, the spiritual aspects of Islam and anti-colonial struggles. Moctar mentions in an interview around the release "I talk a lot about Tuareg issues because of the particular hardships that we're facing, but the whole of Africa is facing major hardships at the moment...We're all human beings on the same continent. I want to respect fraternity and give love to all the children of Africa."
For the chance to win a download copy of this week's Album Of The Week, Triple R subscribers can enter here before Sunday 6 June 2021. We have a prize policy of 1 album per subscriber per month so we can share the love and make it fair for all!