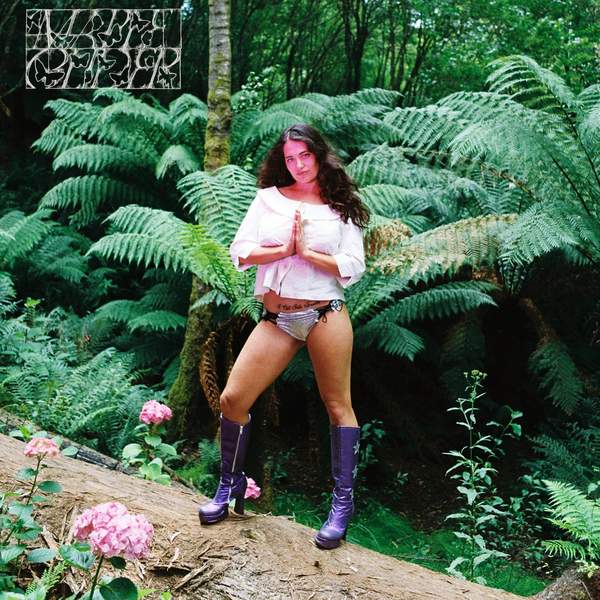 'I Get Into Trouble' is the second album from Maple Glider, the recording project of Melbourne-based singer-songwriter Tori Zietsch. It follows their debut LP of 2021, 'To Enjoy Is The Only Thing', filled with sparse folk arrangements, pop melodies, and vivid vignettes from her life. The new album is described as a spiritual sequel, delving even deeper into personal and universal narratives, such as confronting trauma, navigating relationships, and reconciling with religion and identity.
Each song is a testament to Maple Glider's skillful musicianship and storytelling. The opening track, 'Do You', captivates with its fingerpicked guitar refrain and expressive vocals, setting the stage for 'Dinah,' a poignant song founded in a biblical tale of blame and violation. It leads into 'Two Years', a moving piano-driven ballad about feeling adrift in a relationship, yearning for stable ground.
Elsewhere, songs such as 'You at the Top of the Driveway' and 'You're Gonna Be a Daddy,' express healing, hope, and profound love. Maple Glider paints a tender portrait of family, reflecting her own experiences and emotions as she steps into the role of an aunt. They're tender moments at the heart of an album that celebrates resilience, strength, and growth.
For the chance to win a vinyl copy of this week's Album Of The Week, Triple R subscribers can enter here before Sunday 22 October 2023. We have a prize policy of 1 album per subscriber per month so we can share the love and make it fair for all!