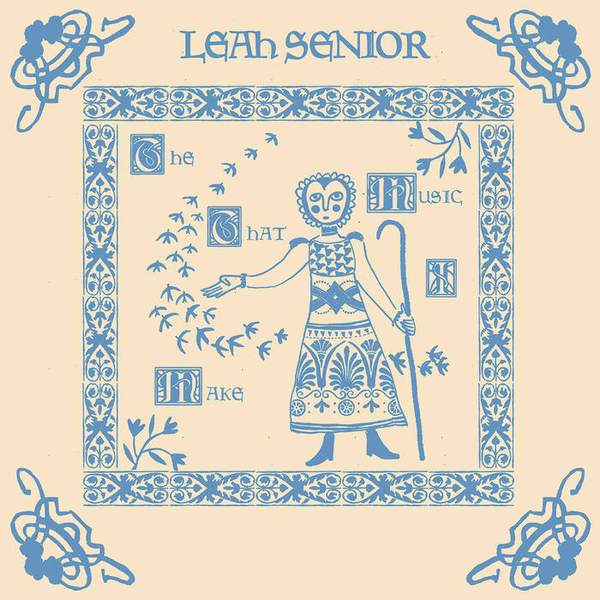 The Music That I Make is the fourth album from local folk songwriter Leah Senior, out now on Poison City Records. The ten-song release offers intimate ruminations on what it means to be an artist in our modern age, masterfully delivered through vivid storytelling and exquisite harmonies. 
Possessing a timeless quality, The Music That I Make gleans from decades old songwriting traditions encompassing folk, psych rock and AM radio pop styles, ultimately delivered with the sort of auteur storytelling that places the album in its own universe. Like so much great songwriting, The Music That I Make feels equal parts confessional and universal, each song imbued with a sensitivity running through them. 

Chatting to Kate Kingsmill on Triple R's The Distant Sky, Senior spoke of approaching the album with more vulnerability and turning the lens on her own motivations for making music – "lyrically, I was just trying to give a little more of myself away in the songs....questioning how pure or polluted my creative process is". This candid songwriting approach draws you into Leah's world, offering an insight into the conflicted inner life of music making, and gives each song a real sense of intimacy and depth.  

The final result is a more than welcome addition to Leah Senior's impressive back catalogue. Despite her reservations about why she makes art, The Music That I Make is brought into the world by an artist who is destined to create.
Listen back to Leah Senior chatting to Kate Kingsmill on The Distant Sky about the album here
For the chance to win one of 5 vinyl copies of this week's Album Of The Week, Triple R subscribers can enter here before Sunday August 27th 2023. We have a prize policy of 1 album per subscriber per month so we can share the love and make it fair for all!