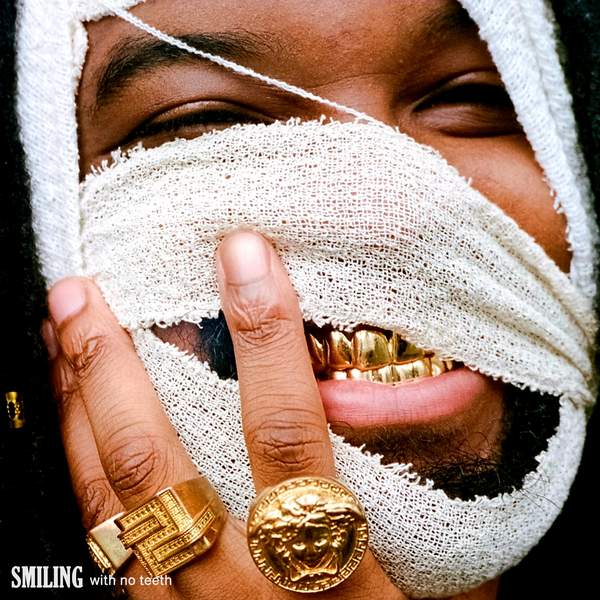 'Smiling With No Teeth' is the debut full-length from Genesis Owusu, the project of Kofi Owusu-Ansah. Across the record Owusu-Ansah explores concepts around race, identity and belonging, reflecting on his own experience immigrating to Canberra from Ghana as a child. The title is a reference to the way outsiders must hide their suffering behind a smile. Also central to the album is the motif of two black dogs: one symbolises society's outcasts, and one symbolises the inner demons of depression. Both are used to explore interconnected themes of racism and mental health.
'Smiling With No Teeth' was recorded quickly and instinctively in a short span of time. Studio sessions were intensive, some lasting up to 10 hours. Owusu-Ansah recalls the band would sit together and listen as he played tracks from key inspirations such as Prince, Tom Tom Club and Death Grips, before they'd start to play. The energy and originality of those artists is represented in the output here, songs charged with punk, industrial, electro, new wave and funk.
For the chance to win a download copy of this week's Album Of The Week, Triple R subscribers can enter here before Sunday 14 March 2021. We have a prize policy of 1 album per subscriber per month so we can share the love and make it fair for all!