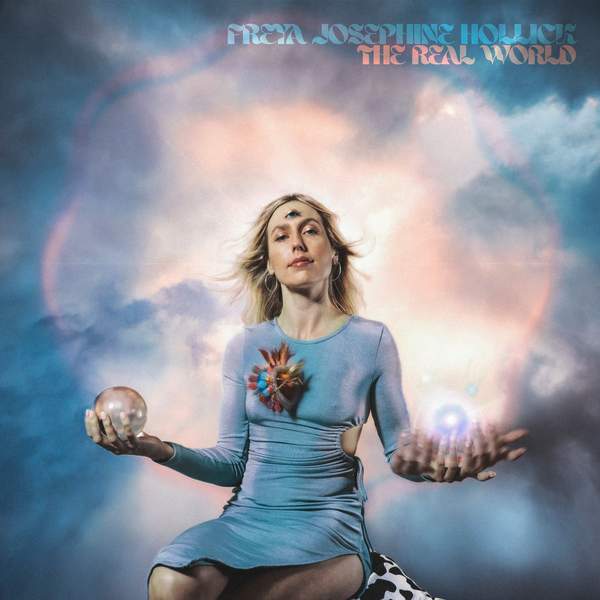 'The Real World' is the third album from Freya Josephine Hollick, the Ballarat-based country/folk musician. Early recordings were made in Joshua Tree back in 2019 with Lucinda William's Buick 6. Those sessions were then returned to Australia and shaped along with band and producer Roger Bergodaz.
Opening song 'Nobody's No Better Than No One' is an anthem for the underdog, inspired by Gene Clark's hallowed 1974 LP No Other'. It's a powerful introduction to an album looking at the environment, societal unrest, the intimacy and complexity of our relationships, inclusiveness and empathy, and the existential challenges we all face.
Title-track 'The Real World' is a devastating lament for a planet where "the sky has turned to fire". 'Vivian, June, Dolly and Jolene' finds Freya dissecting the jealous heart of outlaw country folklore through knowing eyes, while 'Me and Mine' calls for strength and integrity in the face of political ineptitude.
"Holdin' on the Ones You Love", inspired by the late great Allen Toussaint, is a duet with Alan Power celebrating love and gratitude through hard times. Equally moving is 'What A Tender Thing' - Freya sings a story of surrender and goodbye in unison with tender steel guitar and strings as the album draws to a close.
In the album statement, Freya concludes, "Life without reflection and improvement is purposeless, so music must invite people to reflect, it should invite people to feel, and to feel seen and safe. 'The Real World' is a collection of songs that have grown to mean a great deal to me, and that are intended to question everything."
For the chance to win a download copy of this week's Album Of The Week, Triple R subscribers can enter here before Sunday 16 October 2022. We have a prize policy of 1 album per subscriber per month so we can share the love and make it fair for all!