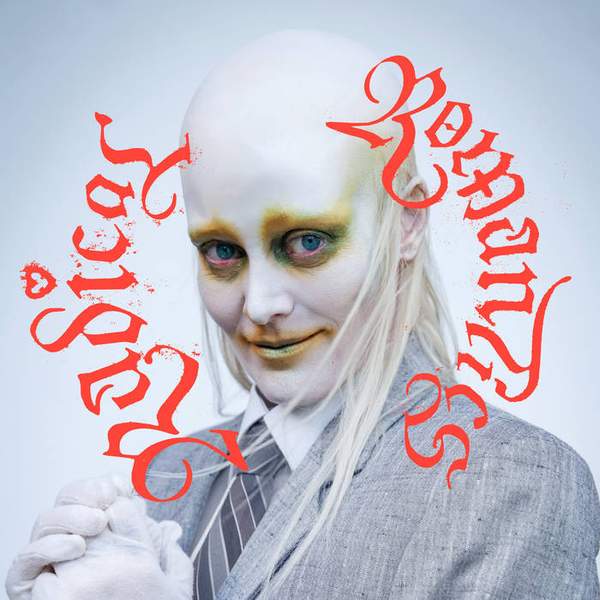 Radical Romantics is the highly-anticipated third studio album from Fever Ray, the solo project of Karin Dreijer, who, alongside their brother Olof formed one-half of Swedish pop futurists The Knife. 
If Fever Ray's 2017 album Plunge was an expression of love at its most intoxicating, Radical Romantics explores what it means to truly love once the rush of passion dissipates, conveyed with remarkably sharp storytelling through the lens of Dreijer's shifting identities. 
The shimmering experimental synth-pop crafted on the album never succumbs to headiness, with its imaginative and focussed arrangements acting as the perfect foundation for Dreijer's radical manifestos. 
This is pop music used as a vehicle for queerness, self-expression and the complexities of love in all its forms - even at its most ugly. 
In part, the album is inspired by Dreijer's readings of bell hooks' All About Love, which: "talks about love as a verb, as an action, as something that we do,'' Dreijer summarises. "That takes time and commitment, and you have to dare to show yourself being vulnerable. It's a huge risk, because you can be rejected."
Radical Romantics arrives at a time in music when the line between pop music and radical experimentation has become blurrier than ever - helped in part by the legacy of Fever Ray and The Knife -  framing Radical Romantics as a necessary artifact in today's cultural milieu.
For the chance to win one of three vinyl copies of this week's Album Of The Week, Triple R subscribers can enter here before Sunday 19th March 2023. We have a prize policy of 1 album per subscriber per month so we can share the love and make it fair for all!