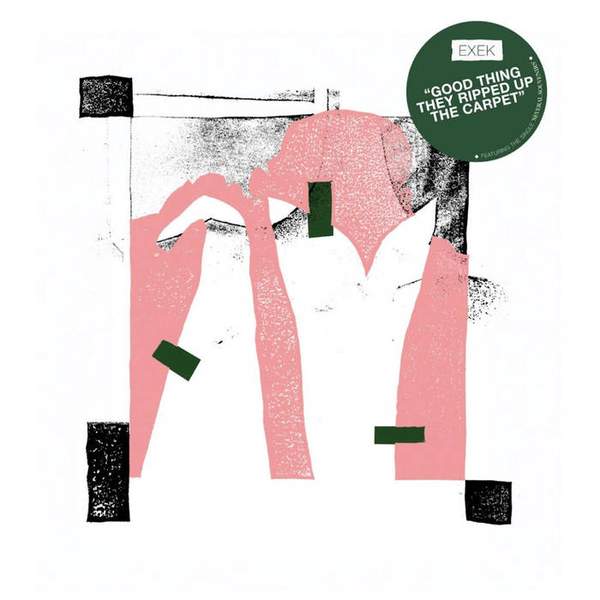 'Good Thing They Ripped Up the Carpet' is the fourth LP from Melbourne's EXEK, specialists in post-punk, DIY, motorik rock and dub-infused grooves. The record is split across two halves. Part A comprises newer material from 2020, while Part B features updated, remixed versions of tracks originally featured on other people's releases, including compilations and split 7" singles.
'Several Souvenirs' from the A-side reflects the band's experience of last year, with the absence of social contact. Albert Wolski of the group described it in an interview with Gimmie Zine as "kind of the EXEK party song, it's definitely not a party song but it does have the romanticism of creating the perfect evening and the perfect memory of the perfect evening. It's a little bit new wave-y, a little bit romantic, and probably the most poppy that we get."
Elsewhere, on the B-side, 'The Theme from Judge Judy' glides along a blissful bassline, with lyrical echos of TV times past. The riffs are real, the reverb's real, the thrills are real and the verdict is final: 'Good Thing They Ripped Up The Carpet' is another triumph from these masters of atmospheric rock and punk.
For the chance to win a download copy of this week's Album Of The Week, Triple R subscribers can enter here before Sunday 20 June 2021. We have a prize policy of 1 album per subscriber per month so we can share the love and make it fair for all!