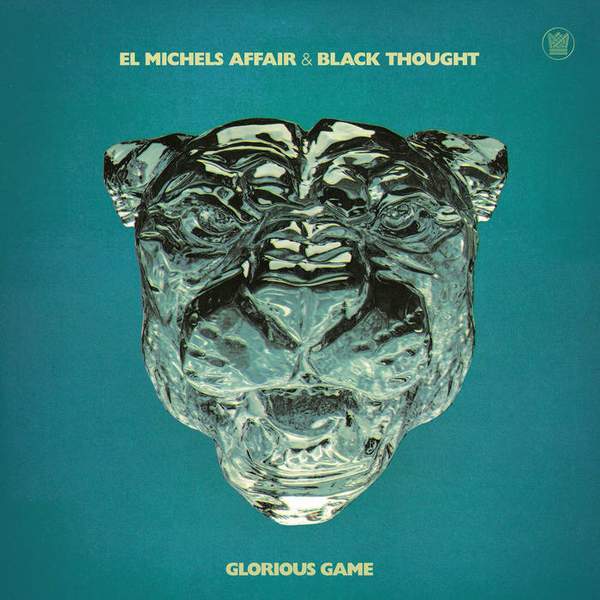 Glorious Game is the debut partnership between veteran NYC soul outfit El Michels Affair and MC/co-founder of The Roots, Black Thought, out now on Leon Michels' own imprint Big Crown Records.  
As one of the world's premier live soul and hip hop acts, who have played alongside rap luminaries such as Madlib, Freddie Gibbs and members of the Wu-Tang Clan, El Michels Affair's pairing with Black Thought makes perfect sense on paper. But on Glorious Game the concept transcends theory - with the group's trademark cinematic soul providing a riveting backdrop for Black Thought's always commanding and incisive verses. 
The project's strength lies in Leon Michel's innovative sampling of his band's own live compositions, referencing the live-band feel of groups like The Roots, while also giving extra depth to the production through its fluctuating use of a tapestry of samples. 
It is this canvas that allows Black Thought to sit firmly in the foreground of the record, providing some of the most personal storytelling of his now storied career, and living up to the towering expectations of two masters finally joining forces.
For the chance to win one of 5 vinyl copies of this week's Album Of The Week, Triple R subscribers can enter here before Sunday 23rd April 2023. We have a prize policy of 1 album per subscriber per month so we can share the love and make it fair for all!