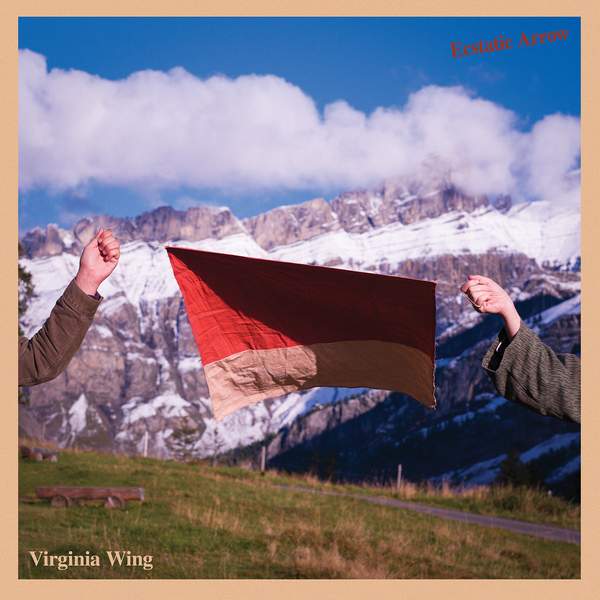 Ecstatic Arrow is the third album from Virginia Wing, the musical project of Alice Merida Richards and Sam Pillay. Recorded high in the mountain ranges of Switzerland, it's a towering record that draws together sounds and inspirations from experimental pop, vintage folk, modular synths, disco and motorik rock. The band themselves place it in the "late-70s, early 80s cross-section of pop meets conceptual art", a time when groundbreaking work was made by artists such as Lizzy Mercier Descloux, The Flying Lizards, Yellow Magic Orchestra and Brian Eno. 

In a statement that accompanies the release Richards describes the origins and nature of the album in more detail: "In this past year, I have felt the weight of my gender so acutely that it has become inescapable. I have become aware of it in every moment..I feel confined in my body, constantly observing myself, judging pre-emptively the judgement of others. I feel exhausted by the way my experiences are mirrored over and over in the experiences of other women.
"As a musician, these experience are compounded by the subtle but pervasive misogynist attitudes prevalent within the culture. Women are so often viewed as a mirror reflecting men's creative desires, as opposed to autonomous beings with an inner world just as vast and as rich.
"I wanted to write an album as a means of escape. I didn't want to express only these feelings of frustration and exhaustion because to write only about the pain is to live inside that pain. Instead, I am attempting optimism; to write about support and friendship and endurance but mostly to imagine being released from this weight - of wiping the slate clean of learned behaviours and inherited oppression and to indulge in a moment of respite"