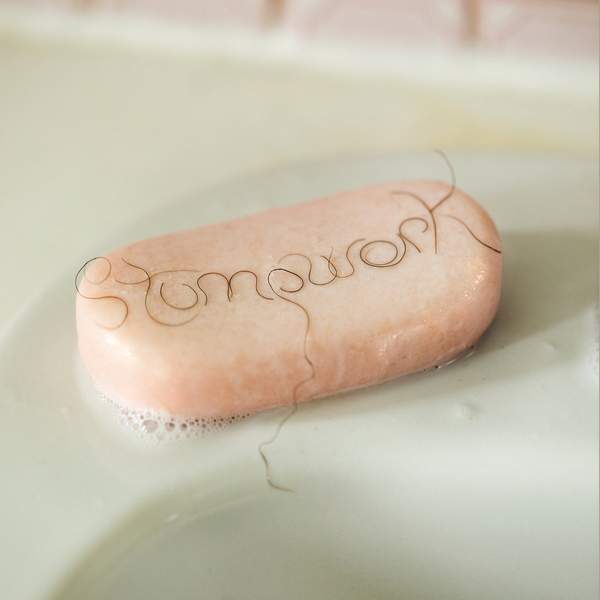 'Stumpwork' is the second album from UK four-piece Dry Cleaning, following their acclaimed debut 'New Long Leg' of last year.
The influences are intentionally broad. On 'Don't Press Me' the band take cues from Guided By Voices – a song less than two minutes long but loaded with hooks. Cult indie bands like Black Tambourine, The Field Mice and Stephen, can be heard in Dry Cleaning's mix of jangle and noise while enveloping ambient sections draw on great experimentalists like Kim Gordon and Bill Nace's Body/Head, Loren Connors and Roy Montgomery. Stephen Malkmus' Pavement and their '90s slacker contemporaries Polvo are also cited, especially on the languorous 'Driver's Story'. Elsewhere 'Anna Calls From The Arctic' is inspired as much by ESG's spartan punchiness as it is by the cinematic scores of John Barry.
Of the lyrics, frontperson Florence Shaw says: "I wrote about the things that preoccupied me over this period, like loss, masculinity, feminism, my mum, being separated from my partner for little stretches in the lockdown, lust," she continues, preoccupations from which wider political and social commentary emerges. "I think if you make something observational, which I think I do, it's political."
Much was written on "four or five short walks around London and Bristol, and at a flea market where I wrote a lot of the lyrics to 'Hot Penny Day', recording myself or writing things down, inventing stories from things I saw" Florence continues. Florence also interpolates other source material - there's a quote from artist Maggi Hambling on the title track, text from an old Macintosh computer virus on 'Don't Press Me', and snippets from the press cuttings library of archivist Edda Tasiemka carefully laced throughout the record.
For the chance to win a download copy of this week's Album Of The Week, Triple R subscribers can enter here before Sunday 30 October 2022. We have a prize policy of 1 album per subscriber per month so we can share the love and make it fair for all!