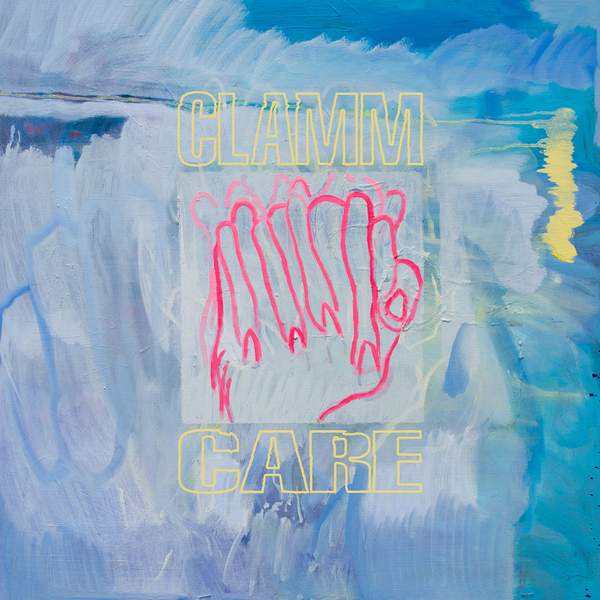 'Care' is the second album from Melbourne punk power-trio CLAMM, and swiftly follows their 2021 debut 'Beseech Me'. 'Care' features the bass and backing vocals of Maisie Everett (also in Belair Lip Bombs) who joined the band shortly after 'Beseech Me' was released. Jack Summers and drummer Miles Harding have been best friends since primary school, but with the arrival of Maisie, the CLAMM trio finds its ultimate form.
As the album statement perfectly puts it, CLAMM "explore the confusion of what it is to be a young person trying to live an honourable life in this f**ked-up world. Their songs are about trying to navigate systems of power and oppression while retaining a healthy sense of self and mental health. Community, creativity, and catharsis are what they hope to achieve through their music."
CLAMM recorded any moment they could during 2021, tracking at Rolling Stock and Sound Park Studios with Nao Anzai (NO ZU, Cash Savage, Rolling Blackouts). Nao also plays synth on the album. Anna Gordon (Mangelwurzel) also contributes free jazz saxophone to a number of tracks.
For the chance to win a download copy of this week's Album Of The Week, Triple R subscribers can enter here before Sunday 28 August 2022. We have a prize policy of 1 album per subscriber per month so we can share the love and make it fair for all!