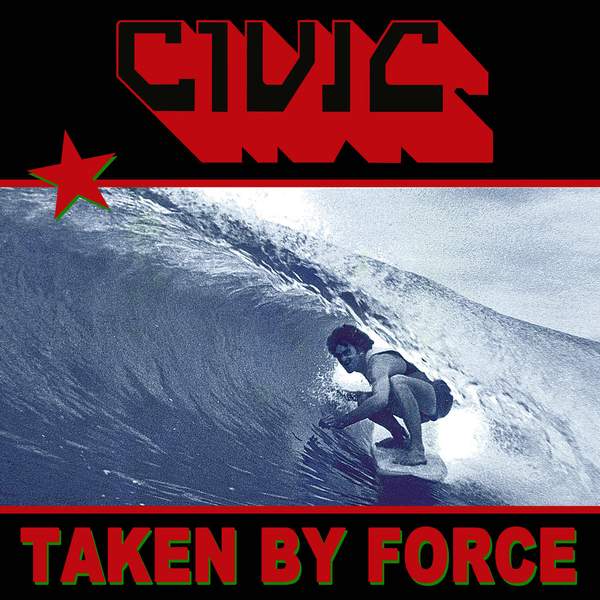 Naarm/Melbourne punks Civic return focussed, contemplative and self-assured on their second album 'Taken By Force', out now on Cooking Vinyl Australia.
Taking off where they left us in 2021 with their debut album 'Future Forecast', 'Taken By Force' broadens the band's scope both sonically and thematically, while maintaining the carnal spirit that has come to define them.
The album positions Civic firmly in the lineage of classic Australian garage-punk, assisted ably by punk royalty Rob Younger (Radio Birdman/New Christs) as producer, yet transcends pastiche - centring the band's unique melodic flair amid their trademark incendiary riffs. 
Clearly not content to rest on their laurels, 'Taken By Force' presents a band willing to look inwards in order to mine the sort of vulnerability needed to elevate them beyond pure instinct. Discussing the album's title track, singer Jim McCullough aptly summarises the existentialism underpinning the record: "At the time when we wrote the album it felt like the Western world was headed for a quick death, and 'Taken By Force' was an expression of all of the fear coming from every media outlet."
This new found introspection leaves us with a musical statement that not only feels like a necessary evolution for the group, but one that further cements them in the pantheon of Australian punk history.
For the chance to win one of five vinyl copies of this week's Album Of The Week, Triple R subscribers can enter here before Sunday 26 February 2023. We have a prize policy of 1 album per subscriber per month so we can share the love and make it fair for all!