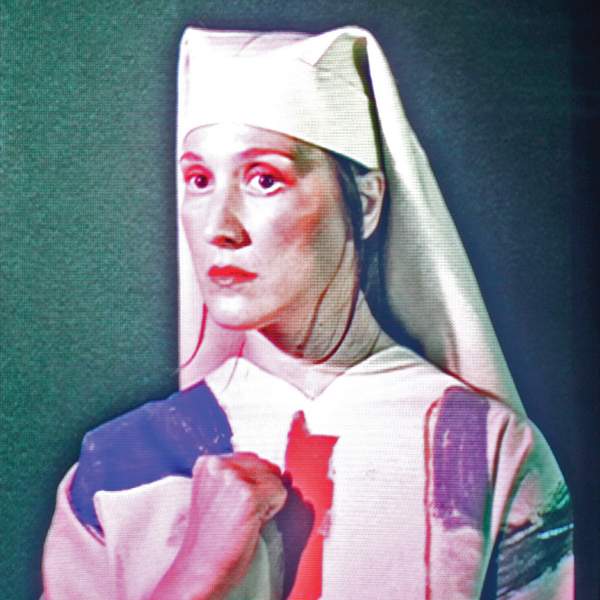 'Pompeii' is the sixth studio album for Cate Le Bon, created with long-term collaborator and co-producer Samur Khouja in Cardiff, Wales. The setting was unexpected, a required shift in recording plans that led the artist back to a home she'd known 15 years earlier. In an album statement, Cate Le Bon describes the recording period as a "quagmire of unease" and a "time warp" in which she "grappled with existence, resignation and faith."
In the strange familiarity of these circumstances, Le Bon and Khouja spent days building, deconstructing and reconstructing song ideas. The stately surrealism of Le Bon's lyrics found new ground amidst the buoyant basslines of city pop and the artful synth melodies of new wave. Collaborator Stella Mozgawa's "jazz-thinking" percussion was patched in from Australia, while Stephen Black, and Euan Hinshelwood, performed the mournful saxophone and clarinet parts. "The grief is in the saxophones" Le Bon memorably states, and you can feel it.
The title 'Pompeii' is especially apt, conjuring themes of history, philosophy, and architecture. The record arrives with an unwritten subtitle too. Cate Le Bon explains: "The subtitle is: You will be forever connected to everything. Which, depending on the time of day, is as comforting as it is terrifying. The sense of finality has always been here. It seems strangely hopeful. Someone is playing with the focus lens. The world is on fire but the bins must go out on a Tuesday night. Political dissonance meets beauty regimes. I put a groove behind it for something to hold on to."
For the chance to win a download copy of this week's Album Of The Week, Triple R subscribers can enter here before Sunday 6 February 2022. We have a prize policy of 1 album per subscriber per month so we can share the love and make it fair for all!