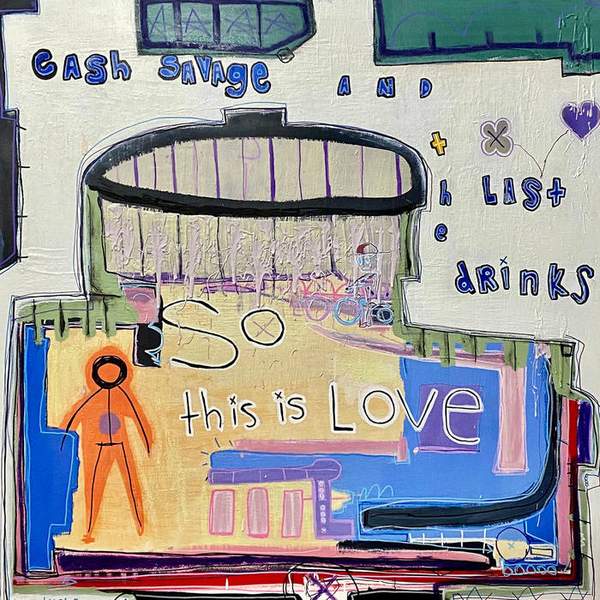 So This Is Love is the fifth album from Naarm/Melbourne powerhouse Cash Savage & The Last Drinks, out now via Mistletone/Inertia. 
Known for their emotionally charged and muscular rock'n'roll, Cash Savage and The Last Drinks raise the stakes further on So This Is Love, presenting an honest and panoramic view of queer relationships, mental fragility and our precarious social and political climate. 
Cash Savage's urgent and impassioned songwriting on So This is Love is the perfect vessel to explore such cataclysmic and personal subject matter, anchored by the dynamism of the ever reliable Last Drinks, giving the music a true ensemble feel. 
The precariousness of love provides the thematic backbone for the record, with Cash observing that: "All love will end, all love will change form. If you experience deep love, you don't judge it as a failure if it doesn't last. You can love someone after they die, you can love someone in a different way." It's this tempestuous foundation that gives the record a real sense of fragility, which draws the listener in, while simultaneously bowling you over with the weight of its convictions.
For the chance to win one of 5 vinyl copies of this week's Album Of The Week, Triple R subscribers can enter here before Sunday 14 May 2023. We have a prize policy of 1 album per subscriber per month so we can share the love and make it fair for all!