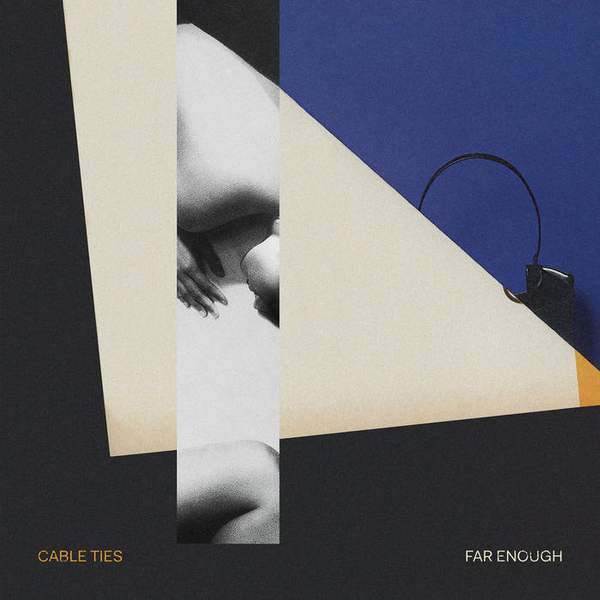 Far Enough is the new album from Melbourne trio Cable Ties, a record that finds us exactly when we need it most. These are rock and roll anthems of resilience, defiance, and acceptance. The record begins, appropriately, with Hope: "I'm getting asthma as i run for the train. Is it genetic from my family, or is it just harder to breathe these days?" Jenny McKechnie writes about her lyrics in a statement: "This song is about losing hope and the importance of getting it back, even when you can see no logical reason to have it," shares Jenny. "Without hope, anger becomes despair or bitterness.
"This is where the album starts to take a clear deviation from our previous album. I'm no longer righteously angry, looking out and shouting at the world. I start looking at myself and sometimes I don't like what I see."
Elsewhere, on Self-Made Man, Cable Ties puncture the delusions of self-serving systems. And the garage punk rallying cry of Tell Them Where To Go is equal parts euphoric and cathartic. There's a thrill, and a comfort, hearing the band in full flight like this, with each jagged riff, soaring vocal and restless rhythm falling precisely into place.
For the chance to win a copy of this week's Album Of The Week, Triple R subscribers can enter here before Sun 29th March 2020. We have a prize policy of 1 album per subscriber per month so we can share the love and make it fair for all!