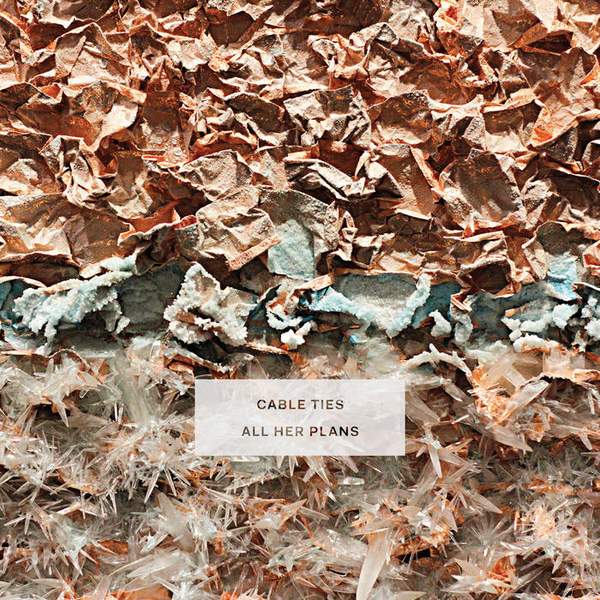 All Her Plans is the third album from beloved Naarm/Melbourne post-punk trio Cable Ties, out now via Poison City / Merge Records.
Arriving three years since their last full-length, All Her Plans finds Cable Ties at the top of their game. The band's most sonically expansive offering yet, each song is delivered with the trio's trademark searing intensity and incandescent punk energy, while simultaneously pushing their sound into exciting new territory.
There is a fierce emotional focus about All Her Plans - the bristling guitar squall, bounding rhythms and scintillating socio-political takedowns delivered with considered fury and pointed passion. While always one to wear her heart on her sleeve, here, vocalist and guitarist Jenny McKechnie's lyrics hit with a new-level of vulnerability, as she addresses failing mental health systems, crumbling capitalist institutions and the weight of the pandemic, all through a deeply personal lens.
Recorded with long-time collaborator Paul Maybury at A Secret Location Studio in Fairfield, the album also features Melbourne musician Michael Beach on acoustic guitar and piano - a cameo that brings a whole new dimension to Cable Ties songwriting, especially on the indie folk heart-breaker 'Mum's Caravan.' A delightful left-turn for the band, a similar tenderness can be felt in the spikey post-punk jam 'Thoughts Back', which features drummer Shauna Boyle on lead vocals.
Of the recording process for All Her Plans, bassist Nick Brown has said: "There was just a sense of enjoying being back together doing what we love. No pressure to make it good — just to make what felt good. With that came a freeing and, in turn, a playfulness…"
It's this very playfulness that makes All Her Plans a disarming and truly accomplished addition to the band's ever-expanding musical canon.
For the chance to win one of 5 vinyl copies of this week's Album Of The Week, Triple R subscribers can enter here before Sunday July 2nd 2023. We have a prize policy of 1 album per subscriber per month so we can share the love and make it fair for all!