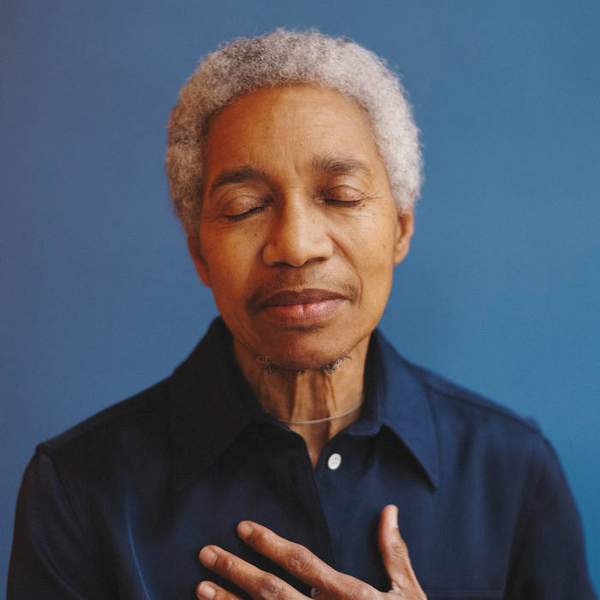 The Ones Ahead is the first album of new material in 20 years from singer, songwriter, trans activist and pioneering new age/synth-folk artist Beverly Glenn-Copeland, out now on Transgressive Records. 
The new album follows a resurgence of interest in Glenn-Copeland's work following a string of recent re-issues, which has shone a light on his pioneering back-catalogue, effortlessly blending new age music with folk, electronic and ambient styles. The Ones Ahead emerges as a perfect distillation of Glenn-Copeland's career to date, drawing seamlessly from a diverse mix of musical traditions, while centreting the need for love and mutual care in the face of destruction and uncertainty. 
Glenn-Copeland recorded The Ones Ahead in collaboration with producer John Herbermann and Canadian band Indigo Rising, a partnership that provides a sure footing for Copeland's stirring manifestos on love, race, gender and environmental collapse. Despite its weighty subject matter, the album never succumbs to ham-fisted platitudes, delivered with the sort of emotional sensitivity and sincerity that has been a trademark of Glenn-Copeland's music from the beginning. 
Glenn-Copeland describes writing music to what he calls the, "Universal Broadcasting System - receiving transmissions from the vibrations of the world around him and faithfully transcribing them." It's precisely this empathic songwriting approach that has made Glenn-Copeland's music a constant balm for the increasingly fractured and turbulent world we inhabit, a musical and life philosophy only strengthened further through the release of The Ones Ahead.
For the chance to win one of 1 vinyl copies of this week's Album Of The Week, Triple R subscribers can enter here before Sunday August 6th 2023. We have a prize policy of 1 album per subscriber per month so we can share the love and make it fair for all!