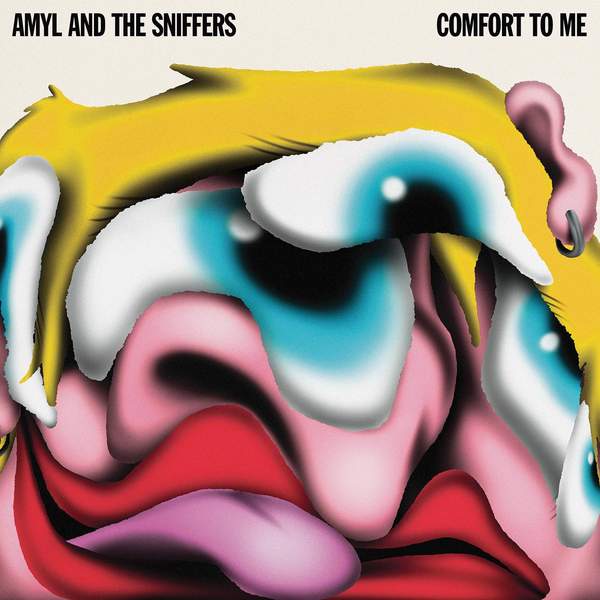 'Comfort To Me' is the latest release from Melbourne punk rock powerhouse Amyl & the Sniffers, formed by Amy Louise Taylor, Bryce Wilson, Dec Martens and Gus Romer.
The quartet's fabled first release back in 2017 - recorded and uploaded to Bandcamp in less than twelve hours - really set the pace for a band with boundless energy. In the intervening years Amyl and the Sniffers signed deals with Rough Trade and ATO Records, walked the runway for Gucci, toured triumphantly across Europe, Australia and the US, and won the ARIA award for Best Rock Album for their debut self-titled LP in 2019.
'Comfort To Me' came together in a 3-bedroom apartment where the four band members lived together during lockdown. The group describes the process as less spontaneous and more considered, with songs that balance punk rock urgency with an ever deeper reflectiveness, and tenderness. "This album is just us — raw self expression, defiant energy, unapologetic vulnerability," Amy Taylor says in the record release statement.
Fierce riffs, propulsive rhythms, and Amy Taylor's peerless lyricism, all reflect and amplify these qualities, offering a new collection of instant classics.
For the chance to win a copy of this week's Album Of The Week, Triple R subscribers can enter here before Sun 26th September 2021. We have a prize policy of 1 album per subscriber per month so we can share the love and make it fair for all!