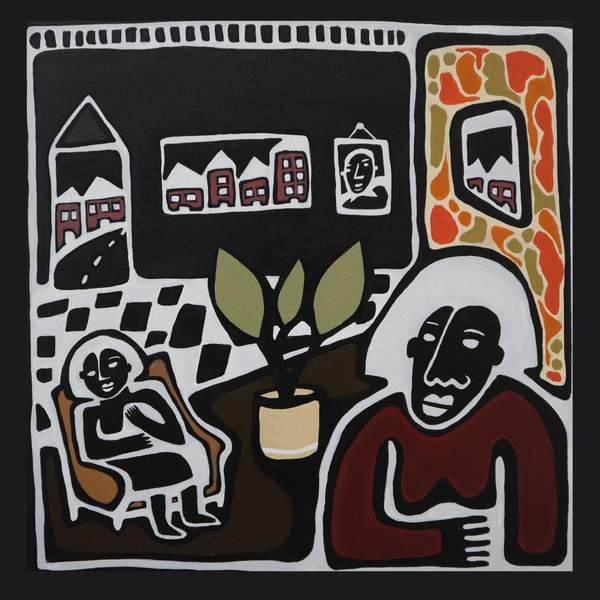 'I Feel Better, But I Don't Feel Good' is the second album from Naarm-based Wergaia / Wemba Wemba songwriter and artist, Alice Skye. It follows her 2018 debut 'Friends With Feelings', and sees Skye working with an expanded team of collaborators, including Jen Cloher and friends Sam and Kane King.
The record is filled with tender guitar-led gems and soaring rock ballads. Moments of introspection are matched by catharis, as on single 'Party Tricks', where Alice Skye confronts self-defeating cycles of behaviour.
Elsewhere lyrics explore the turbulence of our thoughts, alongside the challenges and consolations of friendship. Skye's insightful writing is moving, and humourous. 'Homesickness' talks of complicated relationships with home, and 'Browser History' reflects on what we reveal of ourselves in online searches.
The title track arrives near the end of the album, a gently building arrangement of piano chords and guitar refrains that rises to a powerful climax. Skye finds peace in uncertainty, and strength in the midst of suffering.
The final song 'Wurega Djalin' is sung in Wergaia. Skye says in an interview with Flood Magazine: "I speak in my Wergaia language in this song, saying 'I am searching, I am listening / I will search, to speak my tongue.' Some people talk about Aboriginal/First Nations languages being lost, but they weren't lost. They were very intentionally removed as a process of colonization. We aren't less of who we are because of it. Sometimes it feels like there's pressure to be "the perfect aboriginal" or whatever that looks or sounds like to someone, but this is what I have and what I know. It's a song for my family and anyone working to reclaim their identity and narrative."
'I Feel Better, But I Don't Feel Good' is a gift from an extraordinary artist. Skye shows vulnerability and resilience, and invites listeners to feel the same.
For the chance to win a download copy of this week's Album Of The Week, Triple R subscribers can enter here before Sunday 1 August 2021. We have a prize policy of 1 album per subscriber per month so we can share the love and make it fair for all!