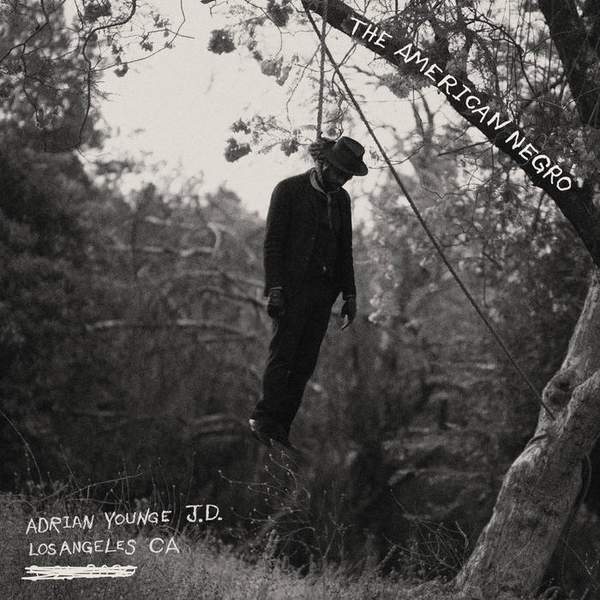 'The American Negro' is the latest album from LA-based Adrian Younge, a multi-instrumentalist, film composer and producer who's previously worked with artists such as Jay Z, Kendrick Lamar and Wu Tang Clan among others. Younge is also one half of Midnight Hour with A Tribe Called Quest DJ and producer Ali Shaheed. Together they created the Luke Cage soundtrack and founded the label Jazz is Dead, producing a series of concerts and records for luminaries including Roy Ayers and Gary Bartz.
Amongst all of this however, Younge has said 'The American Negro' is "the most important creative accomplishment of my life." Speaking with The Guardian, Younge states "This is my What's Going On project, my record talking about why we are in the place that we are in...It's as if James Baldwin hooked up with Marvin Gaye to make a record produced by David Axelrod. It's psychedelic soul but it is very professorial at the same time. There's so many layers to it."
Filled with orchestral jazz, psychedelic soul, spoken word, and symphonic funk, the record forms part of a multi-media project looking at the evolution of racism in America and systemic challenges faced by people of colour.
The album cover itself is a staged photograph featuring Younge, a recreation of horrific "lynching postcards" that existed in the late 1800s and early 1900s. Talking further about the image to Flaunt Magazine Younge says it represents violence with no legal consequences, historical and ongoing oppression, and the "concept of mob mentality... the galvanizing of a group, fueled by emotion not thought, so that the antipathy and the complacency toward our position as Black people are part of this mob mentality thing where you are not thinking it just happens."
To explore the themes of the record in more detail Younge is releasing a four-part podcast called Invisible Blackness, featuring conversations with Chuck D, Ladybug Mecca, Kenyon Harrold, Michael Jai White, and more. There's also a short film to be issued titled T.A.N.
For the chance to win a download copy of this week's Album Of The Week, Triple R subscribers can enter here before Sunday 7 March 2021. We have a prize policy of 1 album per subscriber per month so we can share the love and make it fair for all!