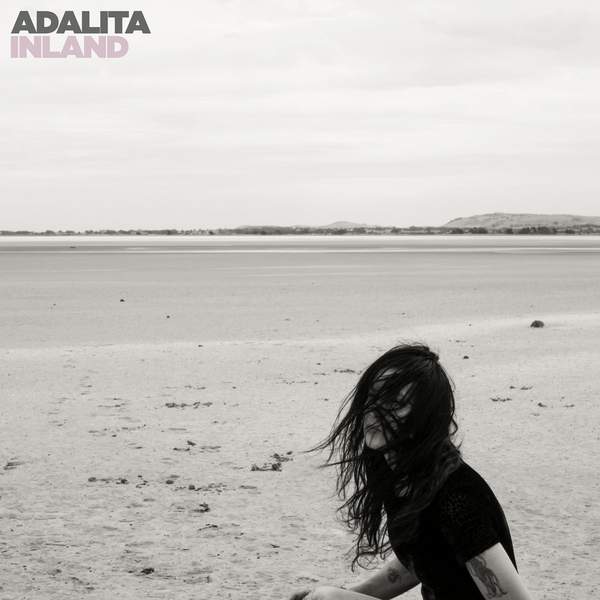 'Inland' is the third solo release from rock icon Adalita. The album is described as an inward journey of self-discovery and growth, a tribute to a certain time and place, an analysis of infatuation and obsession, and a celebration of the empowerment of letting go.
Adalita builds on the driving guitar riffs and rhythms of her previous albums with new experiments in tempo and tone. Adalita says the album's soaring final track, 'Abandoned Houses' offers a hint of what's to come musically. "This song feels like the start of a new direction. What that maybe I am yet to find out myself, but perhaps something a little different."
Joining Adalita on 'Inland' are a number of long term friends and collaborators. Lindsay Gravina mixed and mastered the album, Ex-Paradise Motel bassist Matt Bailey returns for two tracks, while Mick Harvey also makes a special appearance. Lewis Boyes plays lead guitar on 'Abandoned Houses'. Cellists Caerwen Martin and Biddy Connor feature on the record along with violinist Louise Woodward. Further strings are provided by rising stars Ivy and Mabel Windred-Wornes of Charm of Finches, who also share backing vocals with Laura Jean Englert. Drum duty is split between Dan McKay and Marty Brown (who also plays a range of other instruments including synth, alongside his contribution as producer on 'Equations' and 'Dazzling', and co-producer on 'Missed You').
For the chance to win a download copy of this week's Album Of The Week, Triple R subscribers can enter here before Sunday 18 December 2022. We have a prize policy of 1 album per subscriber per month so we can share the love and make it fair for all!