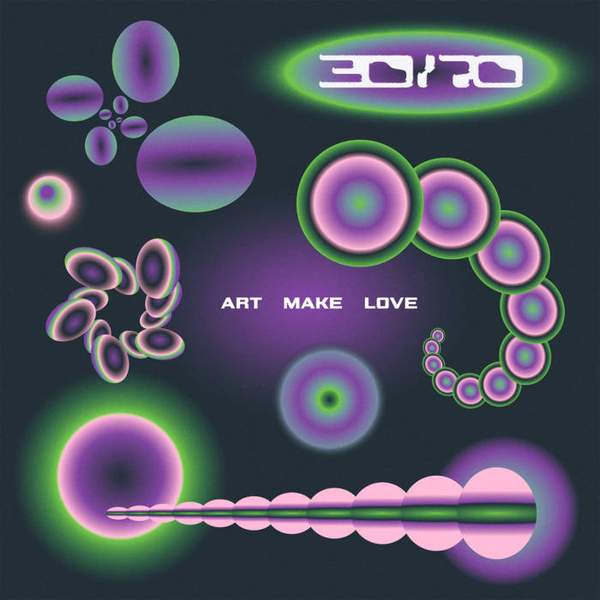 Local six-piece 30/70 return with their fourth album ART MAKE LOVE and prove yet again that they are one of the shining lights of Naarm/Melbourne's neo-soul and jazz scenes.

The album exists as part of the ecosystem of Melbourne's globally-recognised jazz/soul community, recently showcased by compilations such as Brownswood's 'Sunny Side Up' and  Co-op Presents' 'You're Energised', both of which contain the indelible mark of multiple 30/70 members. However, it was the spotlighting of Antipodean broken beat styles in the latter release that helped inform ART MAKE LOVE, with the band seamlessly leaning into the bruk elements of their sound. 

What separates 30/70 from the pack is their ability to distill complex rhythms and cerebral sonic explorations into taut grooves and soulful melodies, creating an immediacy that sometimes evades music this exploratory.
Bandleader Allysha Joy explains that" "ART MAKE LOVE is a statement about the very life giving, love fuelling, interconnected nature of creativity, a reclamation of art in a digital time." A sentiment that manifests itself in the innate connection between the band's six members and helps fuse the music together into a cohesive, kaleidoscopic whole.
This album not only confirms 30/70's status as torchbearers of the local broken beat scene, but will likely reverberate into the myriad of global communities searching for the collaborative spirit at the heart of jazz and soul. 
For the chance to win one of two vinyl copies of this week's Album Of The Week, Triple R subscribers can enter here before Sunday 5th March 2023. We have a prize policy of 1 album per subscriber per month so we can share the love and make it fair for all!