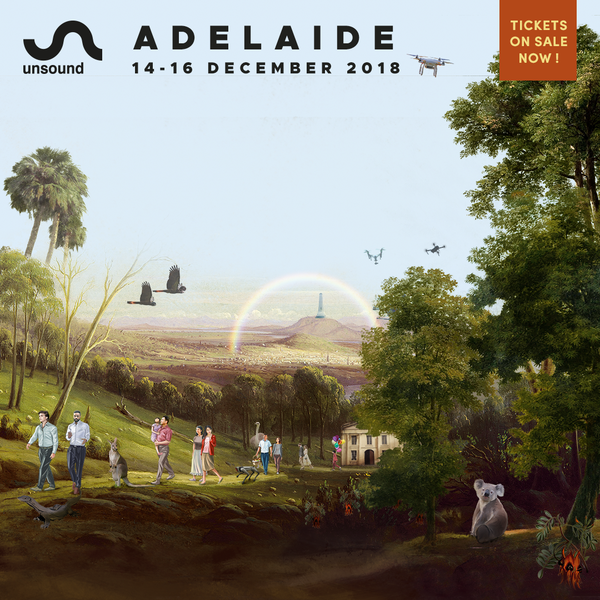 One of the world's most exciting and progressive experimental music festivals – Unsound – will return to the Queen's Theatre in Adelaide.
Unsound is a festival focussed on presenting avant-garde electronic music and art that began in Krakow, Poland in 2003.
Now in its 16th year, Unsound has grown to be one of the world's most adventurous music festivals – with Adelaide being the only Southern Hemisphere event.
Featuring:
Ben Frost (AU/IS) | Bliss Signal (IE/UK) | Ciel (CA) - DJ
DJ Lag (ZA) | Eartheater (US) | Emily Glass (AU) - DJ
Giant Swan (UK) | Lanark Artefax (UK)
Lucas Abela (AU) | Matmos (US) | MFO (DE)
Mun Sing (UK) | Nicolás Jaar (CL/US)
Ptwiggs (AU) - Live | Resina (PL)
Roza Terenzi (AU) - Live | Tzusing (MY/CN) - DJ
Yves Tumor (US)
More information at www.unsoundadelaide.com
Tickets on sale now and selling quick !
Triple R is giving two subscribers the chance to win a weekend away to Unsound Adelaide
Email: unsoundadelaide@rrr.org.au
And tell us why you want to be at Unsound Adelaide
Before 6pm on Wedensday 28th November
For your chance to win:
- Two weekend tickets to Unsound Adelaide
- Return flights from Melbourne to Adelaide
- Plus accommodation
Venue details
Queen's Theatre - Adelaide SA

Playhouse Ln &, Gilles Arcade, Adelaide SA 5000