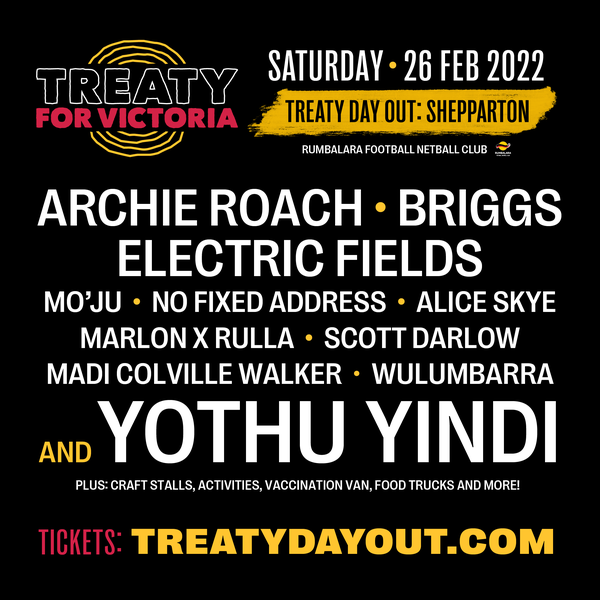 Treaty Day Out is a one-day outdoor music festival, celbrating First Nations culture and discussing all things Treaty in Victoria, organised by the First People's Assembly.
Featuring live performances from: Archie Roach, Yothu Yindi, Briggs, Electric Fields, Mo'Ju, Alice Skye and more. There'll also be food trucks, craft stalls and activities, and a vaccination van for booster shots and kids' vaccinations.
Entry is free for First Nations people enrolled with the First Peoples' Assembly of Victoria and for kids under 16. Tickets for friends and allies are on sale now.
Venue details
Rumbalara Football Netball Club

20 Mercury Drive Shepparton VIC 3630