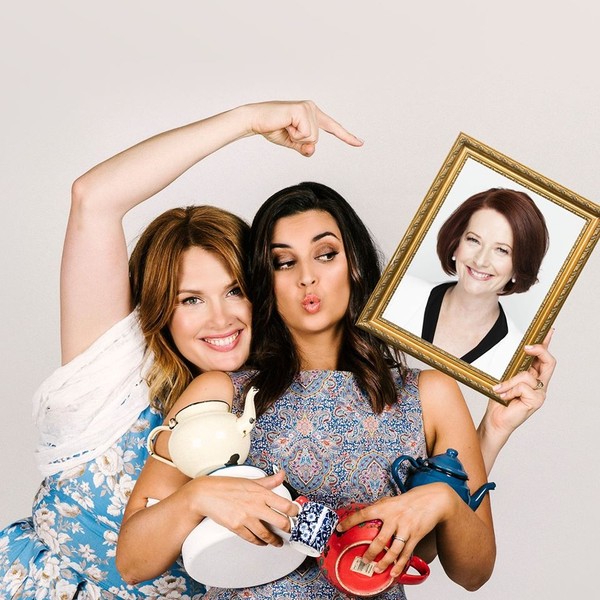 She will NOT be lectured to about misogyny by that man - but she WILL be joining Jamila Rizvi and Clare Bowditch, for an evening of honest conversation and song. Australia's 27th Prime Minister and gender equality warrior, Julia Gillard, will be joining us for the next instalment of Tea with Jam and Clare.
Together the crew will cover everything from gender, to leadership, to the challenge of finding your voice.
Julia Gillard was the first woman to ever serve as Australia's Prime Minister or Deputy Prime Minister. She has just announced that she will be releasing a new book – that will be available for purchase on the day - called "Women and Leadership". The book is a lively and readable analysis of the influence of gender on women's access to positions of leadership, the perceptions of them as leaders, the trajectory of their leadership and the circumstances in which it comes to an end
Clare, Jamila and Julia will be posing difficult questions, offering moving provocations and of course, there will be music to match the spirit of the evening. This special event will be held at Melbourne Town Hall, where the seats will be cosy, and the room will be warm, and welcoming.
Tickets on sale now & selling quick