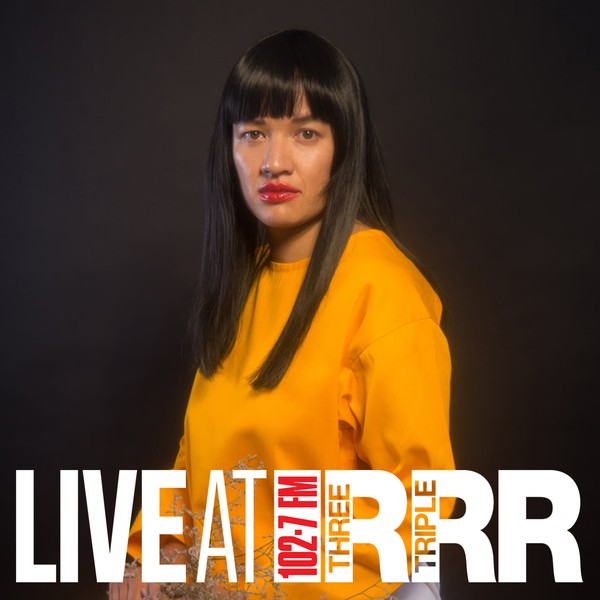 We're excited to announce a kid-friendly event to kick off the September school holidays, on Monday September 23 catch Melbourne based experimental pop and dream-beat artist Sui Zhen live from the Triple R Performance Space at 11.30am during The Grapevine playing tracks from her latest album Losing Linda. Doors 11am.
It's great timing because we're also celebrating 10 years of The Grapevine! Every Monday morning, The Grapevine explores local issues in a global context, with insights into our cities, democracy, rights, culture, energy and environment. You're invited to join hosts Kulja Coulston and Dylan Bird for some birthday good times!
Triple R subscribers can email suizhen@rrr.org.au with their full name and subscriber number in the subject line by 5pm Tuesday 17 September for the chance to be part of the audience.
Please note: You must have a current annual Triple R subscription to be eligible for giveaways. Entry is via 3RRR guestlist only. Winners will be notified via email. We will be mindful of monitoring noise at a safe level for kids during the performance, however parents/guardians are strongly encouraged to bring their own protective ear muffs for any children in attendance.
Picture by Agnieszka Chabros.
Triple R would like to acknowledge the Wurundjeri people of the Kulin nation, the traditional custodians of the land on which we operate today and pay our respects to their Elders past, present and future, and extend that respect to other Aboriginal and Torres Strait Islander people.
Accessibility: The Triple R Performance Space is wheelchair accessible and can be accessed via a lift located at the front of the building (Nicholson St entrance) Please feel free to contact the station during office hours on +61 3 9388 1027 if you would like to discuss any special requirements
Venue details
Triple R Performance Space

221 Nicholson Street, East Brunswick, Victoria 3056