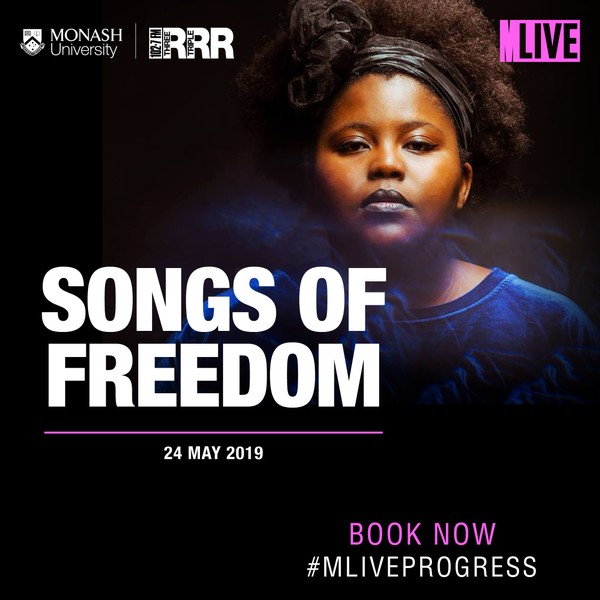 Protest music has accompanied every period of progress over the last century. The power of the song has enabled the complex and the challenging nuances of social injustice to cross over from the underground to the mainstream consciousness.
From Helen Reddy's I Am Woman to Gil Scott-Heron's The Revolution Will Not Be Televised to Midnight Oil's Beds Are Burning – regardless of genre, music has proven its ability to unite, connect and give voice to social movements beyond speech or the written word.
For one night only MLIVE presents Songs of Freedom, where an incredible lineup of artists present their personal selections of protest music in our new jazz club. Supported by our specially commissioned band led by bassist/ composer Tamara Murphy, expect original music, storytelling and compositions covering a range of genres including hip hop, soul and folk.