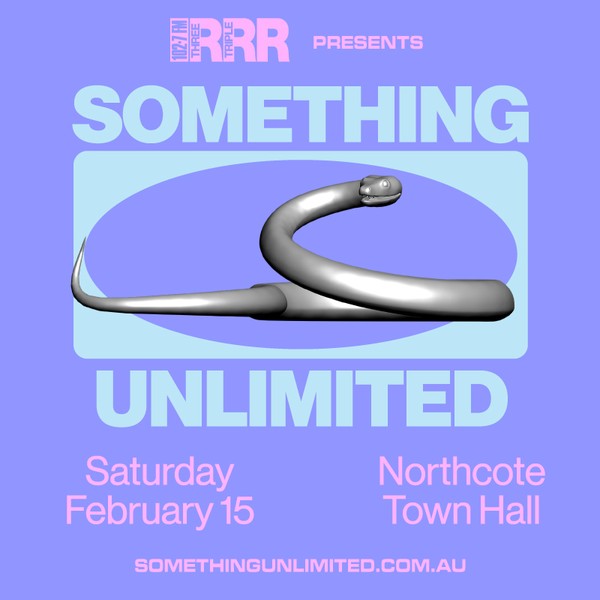 Something Unlimited reignites the thrusters of the technicolour dream machine, for its second journey into the sun.
Taking over Northcote Town Hall on Saturday February 15 with a fuzzy haze of visual art, live music and food that wanders deep into the cooridoors of your mind.

First line up announcement includes music from:
Gordan Koang / Lakuti (GER) / Mount Liberation Unlimited [LIVE] (SWE)
NO ZU / PSYCHEMAGIK (UK) / TAMA SUMO (GER)
with heaps more to come.

Visual art from Confetti Studio / Mikaela Stafford / Carla Zimbler, Chris Golden (Pitch Studios) / Erin Adams / George 'Goodie' Goodnow / Hannahy Gertside / Joshua Draffin/ Rhys Newling / Victoria Bitter x Prue Brown / XX FLOS.