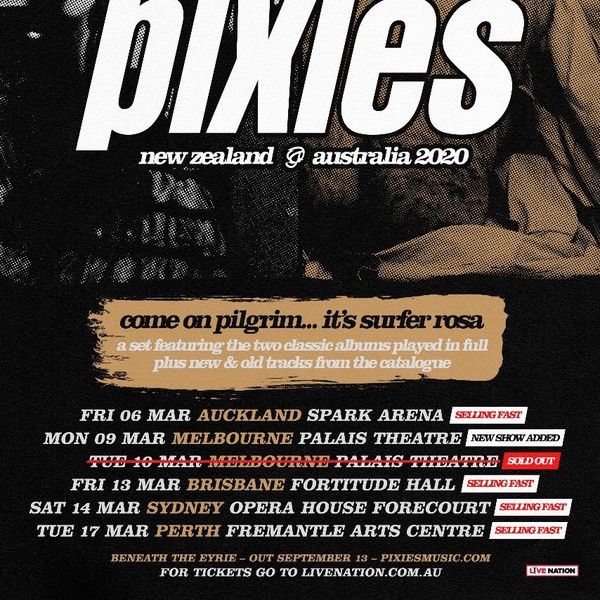 One of the most influential alternative rock bands of all time, are bringing their mammoth world tour to Australia in 2020 – Come On Pilgrim… It's Surfer Rosa.
Pixies' debut releases - the electrifying 1987 EP Come On Pilgrim and 1988's debut full-length album, Surfer Rosa - brought rise to a new genre and defined contemporary music for a generation.
The tour will bear witness to both seminal albums being performed in full – plus new and old tracks spanning their extensive catalogue. Surfer Rosa is a record made up of rage, religion, gore, incest and superheroes named Tony - a debut album so good that it's since been seen as a masterpiece. Produced by Steve Albini, it includes early Pixies classics such as "Bone Machine," "Gigantic," "Vamos" and "Where Is My Mind?". Come On Pilgrim contained eight songs from the band's first-ever studio session, produced by Gary Smith and recorded at his Fort Apache Studio near Boston.