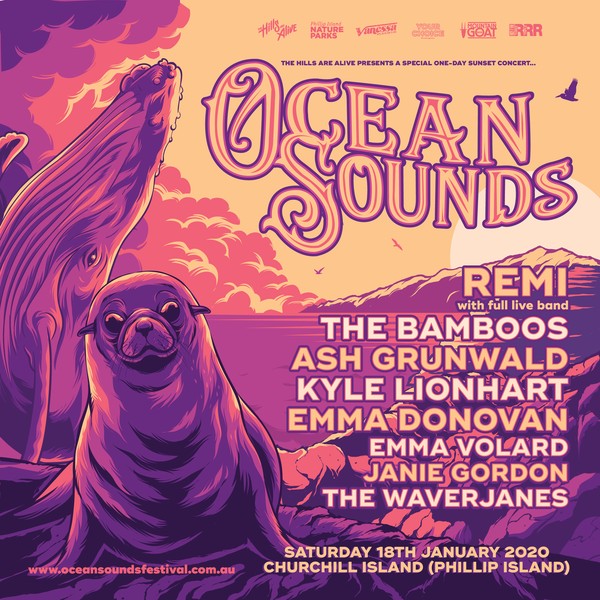 The Hills Are Alive Group & 3RRR Present...
Ocean Sounds 2020...
A family friendly, music-lovers all-day concert that will take place at the beautiful Churchill Island (just off Phillip Island) on Saturday January 18th, 2020.
There'll be local wines and cheeses to sample and gourmet food vans to feast upon. Bring a picnic rug and a handful of good friends to enjoy the day.
tickets on sale now! more info here.
Featuring:
Remi (with full live band)
The Bamboos
Emma Donovan
Ash Grunwald
Kyle Lionhart
Emma Volard
Janie Gordon
The Waverjanes